Keppel DC REIT is making a senior leadership change, with current CEO Anthea Lee Meng Hoon heading to Frasers Logistics and Commercial Trust (FLCT).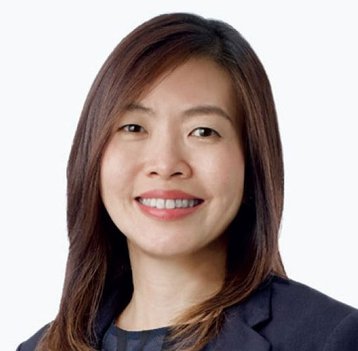 Loh Hwee Long will take over the role at Keppel from 28 July 2023, subject to regulatory approval under Singapore's Securities and Futures Act 2001. Loh has worked at Keppel for over a decade, currently holding the role of chief investment officer managing data center investments.
Prior to working at Keppel, Loh managed investments in student housing and new market development at Mapletree Investments.
Keppel chairman, Christina Tan, said: "On behalf of the Board, we would like to welcome Hwee Long, who brings with him more than 22 years of experience in real estate investment, asset, and fund management. Over the next two months, the Board will work closely with Anthea and Hwee Long to ensure a smooth transition. The Board looks forward to working closely with Hwee Long to continue growing Keppel DC REIT and deliver sustainable value to all stakeholders."
Meanwhile, Anthea Lee is headed to Singapore-based logistics and commercial REIT, FLCT. Lee will take over as CEO on 14 August, with current CEO Robert Wallace leaving to return to Australia.
Ho Hon Cheong, board chairman and non-executive and independent director at FLCT, said: "On behalf of the Board, I welcome Anthea to FLCT. Anthea is a seasoned real estate veteran with over 26 years of investment, development, and asset management experience in real estate.
"With her experience spanning across asset classes and geographies, we are pleased to have Anthea join the FLCT management family to lead the continued growth and direction of our business. The Board would also like to express its appreciation to Rob for his contributions and we wish him the best in the next phase of his career back home in Australia."
As of March 31, Keppel owns 23 data centers across nine countries for a combined value of $3.7 billion. The company is currently working on a floating data center park in Singapore which received regulatory approval in April 2023. Keppel first started exploring the idea of building its own floating data center park (FDCP) in 2019, two years after the company invested $10 million in Nautilus Data Centers, a California-based startup building floating data center facilities.
After announcing its leadership change, Keppel's stock value closed at $2.10, up 0.48 percent for the day, and up 17.32 percent year to date.
FLCT has a portfolio comprising 107 industrial and commercial properties, worth approximately $6.8 billion in Australia, Germany, the United Kingdom, Singapore, and the Netherlands. Through its subsidiary, Frasers Property, the company owns a data center operated via a joint venture with STT GDC. The companies operate a hyperscale facility in Bangkok, Thailand. FLCT stocks closed at $1.28 on June 1, up 3.23 percent for the day and up 10.34 percent year to date.