Keppel Data Centres, a wholly-owned subsidiary of Keppel Telecommunications & Transportation (Keppel T&T), has invested US$10 million (S$13.5 million) in Californian startup Nautilus Data Technologies.
Nautilus successfully tested its waterborne data center prototype back in 2015, and plans to launch its first commercial facility at Mare Island Naval Shipyard in Northern California early next year.
Bon voyage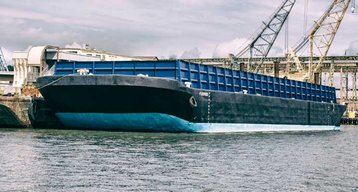 "This strategic investment in Nautilus will allow Keppel Data Centres to benefit from the development of innovative and sustainable data center technology that has great potential for broader commercial application," Mr Wong Wai Meng, CEO of Keppel Data Centres, said.
"Through this investment, we can also explore opportunities for collaboration and harnessing of synergies within the Keppel Group, for example, by tapping the Group's capabilities and experience in the offshore and marine sector for the development of floating water-cooled data centers."
The investment represents roughly 24.1 percent of the total issued shares in Nautilus, and comes as part of a US$25 million Series C fundraising round that saw participation of other investors from the US and Europe.
While Nautilus still has a long way to go, with next year's 6MW floating facility marking its first foray into the commercial space, it sees the future of water cooled data centers as a bright one.
Nautilus president and CEO James Connaughton told DCD earlier this year: "In the next twenty years, every new data center is going to be water cooled. Twenty years from now, there will not be air cooled data centers, because water is a much more efficient heat transfer agent.
"Air cooling will be the niche application of the future, water will be ubiquitous. And we know this because that's what's happening in every other sector."