Intel plans to turn to Taiwan Semiconductor Manufacturing Co to make 7nm GPUs, according to multiple media reports.
Intel is one of the only major chip designers to also manufacture its own processors, but the company last year admitted that it was struggling to develop 7nm chips in house, delaying its products by years. At the time, it admitted that it was open to outsourcing chip manufacturing, a stark reversal on its years of building semiconductors in-house.
Rivals AMD, Nvidia, and Ampere all offer 7nm products manufactured by TSMC, and are expected to begin rolling out 5nm products by the end of this year.
The news comes after Intel announced Pat Gelsinger would take over as CEO in February.
Outsourcing manufacturing to keep up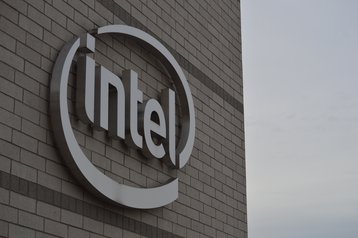 Intel has previously used TSMC to manufacture chips outside its core competency, particularly for acquisitions such as Mobileye.
But its core CPU products and burgeoning discrete graphics line were meant to be manufactured by Intel.
Now, Reuters reports that the company's second generation GPUs will be developed using TSMC's enhanced 7nm process.
TrendForce also reports that Intel is moving production to TSMC, adding that it believes that United Microelectronics Corp will also manufacture some chips.
Both stories follow a Bloomberg article last week that said Intel was talking to TSMC and Samsung about manufacturing its semiconductors, with TSMC apparently in the lead.
For now, it appears that Intel will continue to manufacture its 10nm CPUs itself.
The reports focused on Intel's consumer GPU attempt. It is not clear what the future of its server 'Ponte Vecchio' GPU is - the chip was initially meant to come out this year to serve as the backbone of the world's first exascale supercomputer, Aurora.
But, with the chip delayed until next year at the earliest, the supercomputer has been pushed back indefinitely.
Instead, AMD's Frontier supercomputer is expected to be first.