Intel's board of directors has appointed Pat Gelsinger as its new CEO, from February 15, 2021.
The VMware CEO will succeed Bob Swan, who stepped up from his role as CFO after the previous boss, Brian Krzanich, suddenly resigned due to a "consensual relationship" with an employee.
Shares in the company rose 10 percent on the news.
Bob Swan song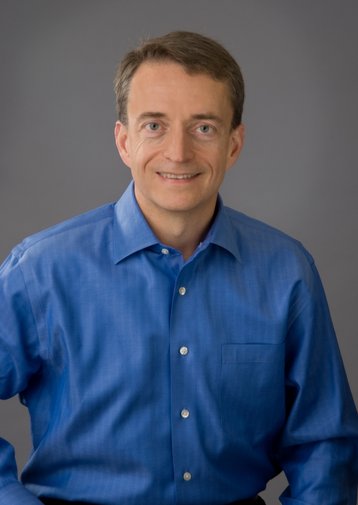 Under Swan's tenure, the semiconductor company continued to struggle to keep up with a growing number of well-funded competitors. One of the only major chip companies to manufacture its own processors, Intel was forced to admit last year that it was way behind on producing 7nm chips (its 10nm chips have also been years behind schedule), with products expected in 2023.
Rivals AMD, Nvidia, and Ampere all currently offer 7nm products, manufactured by TSMC, and are expected to begin rolling out 5nm products by the end of this year.
AMD has steadily eaten away at Intel's once total domination of the x86 server market, while the years ahead see a slew of chips using the Arm processor design which could upend servers.
In the consumer space, last year saw Apple end a 15-year partnership with Intel as it turned to its own Arm-based processors for future Mac products.
In December, hedge fund Third Point demanded Intel's board of directors take action, regain manufacturing leadership, and divest from failed acquisitions.
Following Gelsigner's appointment, Third Point head Dan Loeb said "Swan is a class act and did the right thing for all stakeholders stepping aside for Gelsinger."
Gelsinger will immediately solve one critique of Swan's tenure - told repeatedly to DCD by Intel employees during campus visits - that the company was led by someone without an engineering or technological background. Gelsinger previously worked at Intel, rising up the ranks to become its first chief technology officer.
He left Intel to become president and COO of EMC Information Infrastructure Products at EMC, before taking the job as CEO of VMware in 2012.
The cloud computing and virtualization company has gone through numerous major shifts over the past decade as the business adapted to the rapidly changing cloud market.
In 2016, it laid off around 800 employees and several executives resigned as majority owner EMC began to be acquired by Dell. Last year, Dell said it was considering selling some or all of its 80.8 percent stake in VMware, but not before September 2021.
"I was 18 years old when I joined Intel, fresh out of the Lincoln Technical Institute. Over the next 30 years of my tenure at Intel, I had the honor to be mentored at the feet of Grove, Noyce and Moore," Gelsinger said.
"To come back "home" to Intel in the role of CEO during what is such a critical time for innovation, as we see the digitization of everything accelerating, will be the greatest honor of my career."