French hosting company OVH has agreed to acquire vCloud Air, a public cloud business developed by VMware and based on its technology. Financial details of the transaction were not disclosed.
Under the terms of the deal, VMware will transfer ownership of all vCloud Air data centers, customer operations, and customer success teams to OVH. In the future, the services will be branded as vCloud Air Powered by OVH, and the two companies plan to continue collaborating on technology.
"With this acquisition, OVH will offer a very unique value proposition for larger enterprise deployments, including rich capabilities for migration and advanced hybrid functionalities for virtual data centers. This will benefit all our clients across the globe," said Octave Klaba, chairman and CEO of OVH.
Failed experiment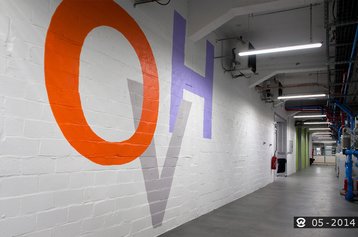 OVH was founded by Klaba in 1999. Today, the company runs 17 data centers, hosts more than a million websites and supports more than 700,000 customers. Due to rapid investment and acquisition of new data centers, OVH has recently emerged as Europe's largest cloud hosting provider.
vCloud Air is VMware's cloud offering launched in 2013 as VCHS (VMware vCloud Hybrid Service) and rebranded in 2014. The service is based on vSphere software, and was designed to serve as an extension of in-house data centers in hybrid cloud environments.
vCloud Air supports customers from five regions in the US, located in California, Nevada, Texas, Virginia and New Jersey. Outside the US, its data centers are located in the United Kingdom, Germany, Japan and Australia.
vCloud Air also offers accredited services designed specifically for the needs of American government agencies, from separate locations in Arizona and Virginia.
Most of these assets and the relevant staff will be transferred to OVH after the deal closes in the second quarter of the year. According to The Register, the arrangement excludes infrastructure, staff and customers in Australia and New Zealand - the exact reason for this is not known.
"We are pleased to announce this next step in vCloud Air's evolution. We have enjoyed a long and successful partnership with OVH and view this acquisition as an extension of our partnership and a positive for our customers and partners. Customers will have access to OVH's global footprint, high-touch customer support, and still retain the VMware SDDC technology innovation that they are accustomed to," said Pat Gelsinger, CEO of VMware.
"We remain committed to delivering our broader Cross-Cloud Architecture that extends our hybrid cloud strategy, enabling customers to run, manage, connect, and secure their applications across clouds and devices in a common operating environment."
OVH has noted that following the acquisition, it will maintain the 'isolation pattern' that separates OVH US business activities from the rest of the world. The Patriot Act will apply only to the vCloud Air activities attached to OVH US.
VmWare hasn't had the best luck with cloud computing: while its virtualization tools power countless cloud deployments, it was previously forced to exit the VirtuStream joint venture with EMC. VirtuStream was supposed to sell hybrid cloud services based on VMware's tech, competing alongside Microsoft Azure and Amazon Web Services, but the company had to abandon these plans due to complications around the merger of Dell and EMC.