Dell Technologies is mulling spinning off its 81 percent stake in cloud computing and virtualization software and services company VMware.
The company said that it would not make a decision before September 2021 (when such a deal would become tax-free under US tax laws), and was in an early stage of evaluating the idea. Any deal would require VMware shareholder approval.
Still up in the air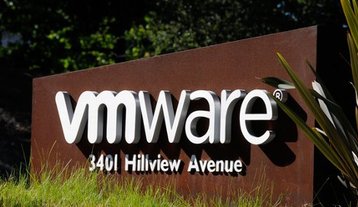 The stake in VMware was worth $47bn, before Dell's announcement caused shares to jump. Some of the money from the sale would be used to help reduce Dell's debt of $57.3 billion, much of which was due to the 2016 acquisition of VMware's then-majority owner EMC.
"The strategic relationship between Dell Technologies and VMware has never been stronger," Michael Dell, chairman and CEO of Dell Technologies, said.
"For more than 20 years, we've innovated for our customers and created substantial growth and value for both companies and our teams. Regardless of the options we are exploring to create additional value, we are accelerating our strategy - which remains unchanged. We are focused on winning in the consolidating markets where we operate and innovating across the Dell Technologies portfolio to create integrated solutions that turn data into insights and action."
VMware said that a spinoff could result in a simpler capital structure. Dell said that if it does spin off the company, it would negotiate payment of a special cash dividend by VMware to all its shareholders and would try to formalize commercial arrangements similar to those in place, including intellectual property agreements.