Intel Corp is planning to cut thousands of jobs, as the US chipmaker reacts to a slowdown in the personal computer (PC) market.
As first reported by Bloomberg, the job cuts are expected to impact the sales and marketing departments, and could see up to 20 percent of its workforce laid off.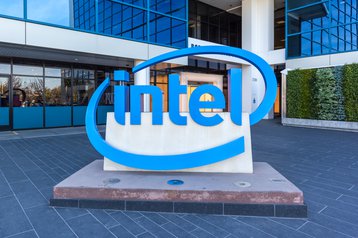 Intel is said to be feeling the impact of a slowdown in PC sales, with IDC reporting that sales dropped in the third quarter by 15 percent year-on-year.
The company has also struggled as Covid-19 restrictions in the key PC market China, and the Ukraine conflict have put additional pressure on supply chain issues, which have plagued the chipset sector since the pandemic.
Decades-high levels of inflation, and people returning to work and school post-pandemic, have also hit sales of PCs.
Earlier this year during its second-quarter results, Intel adjusted its fiscal revenue to between $65 billion and $68 billion, with the earlier forecast at $76 billion. The company's shares dropped 10 percent following the second quarter results.
The job cuts could come as soon as this month, with Intel employing 113,700 people as of May 2022.
The Santa Clara-based company has declined to comment on the potential job cuts, although Bloomberg reports that these cuts are set to save the business between 10 to 15 percent in fixed costs, with Bloomberg intelligence analyst Mandeep Singh estimating that these costs range from at least $25 billion to $30 billion.
Intel has previously cut a significant amount of jobs, with the firm slimming its workforce down by 11 percent back in 2016, when it laid off about 12,000 of its employees.
The company isn't the only one to announce job cuts, with Oracle culling over 200 of its San Francisco-based team, while UK chipmaker Arm has also made job cuts following the collapse of Nvidia's $40bn acquisition of the company earlier this year.
Intel is still set to build its $20 billion semiconductor fab in Columbus, Ohio, and has recently broken ground on the project at the 1,000-acre site. Intel plans to launch two fabs in 2025. The chip factories will employ around 3,000 people.