Nvidia's acquisition of Arm has failed.
The two companies agreed to terminate the deal due to growing regulator pressure, which included deep investigations by governments in the UK, EU, and China, as well as the FTC suing to stop the purchase.
Unlike Nvidia, which designs and sells its chips, Arm licenses out its designs to other chip companies, including Apple, Qualcomm, and Amazon. This approach means Arm earns significantly less per chip sold, but equally means it ends up in a lot more products.
Hundreds of billions of Arm-designed chips have been shipped in the past 30 years.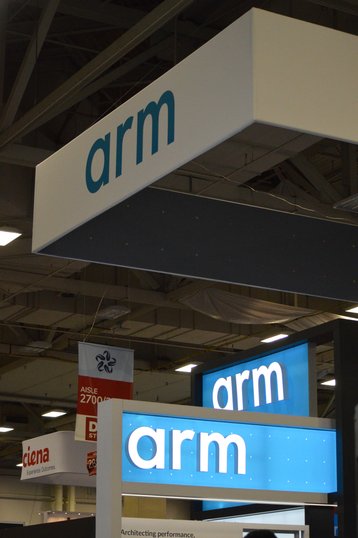 "Arm has a bright future, and we'll continue to support them as a proud licensee for decades to come," said Jensen Huang, founder and chief executive officer of Nvidia.
"Arm is at the center of the important dynamics in computing. Though we won't be one company, we will partner closely with Arm. The significant investments that Masa has made have positioned Arm to expand the reach of the Arm CPU beyond client computing to supercomputing, cloud, AI, and robotics. I expect Arm to be the most important CPU architecture of the next decade."
The acquisition was first announced in September 2020 for a price tag of $40 billion in cash and Nvidia shares, a valuation that surged to nearly $60bn with the GPU maker's improving market share.
Regulators and critics claimed that the acquisition would harm competition, particularly in the data center server sector.
"Arm is becoming a center of innovation not only in the mobile phone revolution, but also in cloud computing, automotive, the Internet of Things and the metaverse, and has entered its second growth phase," said Masayoshi Son, CEO of SoftBank Group, Arm's owner.
"We will take this opportunity and start preparing to take Arm public, and to make even further progress."
The company plans to list on the stock exchange within the fiscal year ending March 31, 2023. To prepare Arm for the IPO, the company replaced its CEO.
Simon Segars is out, with Arm IP Products Group head Rene Haas taking over. Prior to his nine years at Arm, Haas spent seven years at Nvidia.
"It is an honor to lead the world's most influential technology company at a time when Arm's market opportunity has never been greater," Haas said.
As part of the terms of the acquisition, SoftBank will retain the $1.25bn prepaid by Nvidia.