The Federal Trade Commission (FTC) has sued to block Nvidia's acquisition of chip designer Arm.
The US agency said that the deal would give Nvidia too much control over the technology and designs of rival firms, and give it the means and incentive to stifle innovation.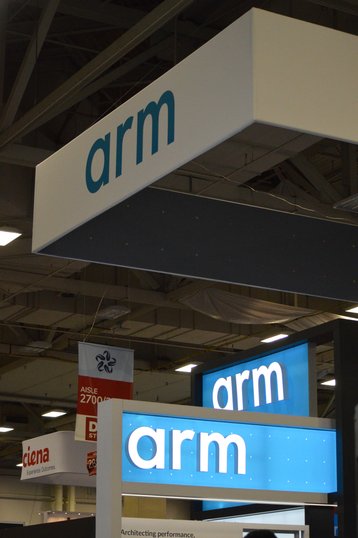 "The FTC is suing to block the largest semiconductor chip merger in history to prevent a chip conglomerate from stifling the innovation pipeline for next-generation technologies," said FTC Bureau of Competition Director Holly Vedova.
"The FTC's lawsuit should send a strong signal that we will act aggressively to protect our critical infrastructure markets from illegal vertical mergers that have far-reaching and damaging effects on future innovations."
In particular, the FTC said that the acquisition will harm competition in three markets - two of which are for the data center sector. The FTC said that DPU SmartNICs (data center networking chips), and Arm-based CPUs for cloud computing service providers were at risk.
Also at threat of harm are High-Level Advanced Driver Assistance Systems for passenger cars.
The acquisition is also likely to harm innovation competition by eliminating innovations that Arm would have pursued but for a conflict with Nvidia's interests, the FTC said. The merged firm would have less incentive to develop or enable otherwise beneficial new features or innovations if Nvidia determines they are likely to harm Nvidia, the complaint alleges.
The Commission vote to issue the administrative complaint was 4-0. The administrative trial is scheduled to begin on August 9, 2022.
The UK's Competition & Markets Authority has opened an investigation into the deal over national security concerns, and said it "does not believe any form of behavioral remedy would address the competition concerns identified." The European Commission in October said the deal could lead to "restricted or degraded access to Arm's IP," and opened an "in-depth investigation." Chinese regulators are conducting an informal review.
The FTC said that it is working "closely with staff of the competition agencies in the European Union, United Kingdom, Japan, and South Korea."
Should the deal fall apart, Nvidia would have to pay Arm-owner SoftBank $1.25 billion. The company could go public to raise money instead.