Indian non-banking financial company (NBFC) Homeshree has acquired a $24.36 million stake in Webyne Data Center.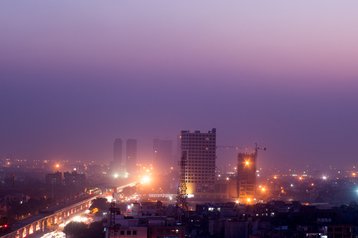 Webyne is a cloud infrastructure and hosting provider based in India. The investment is intended to enable Webyne to expand its product and technology portfolio, increase investment into its infrastructure, and eventually expand internationally.
Jasmeet Singh, CEO of Webyne Data Center, said: "I am so delighted to have this opportunity of entering a strategic partnership with Homeshree. This will allow us to unlock the next phase of Webyne's global ambitions and assist us in reaching unprecedented heights.
"We aspire to serve developers, prosumers, and small businesses all around the world with simple, user-friendly, and cost-effective cloud infrastructure and hosting services through our platform. We are confident that we have found the ideal partner with the right competence to help us in our next phase of expansion in Homeshree."
While little information is available, Homeshree appears to be a housing finance company that primarily addresses the housing financing needed for those who are in lower to middle- income families.
This investment comes just weeks after Webyne invested $61 million in India's cloud service market. The company's founder said: "There is no doubt that the cloud service market holds a lot of potential as it allows organizations to scale, maintain flexibility, and shift their focus on business operations rather than complex IT infrastructure. Due to the numerous benefits it offers, even the market is growing rapidly. It was valued at $551.8 billion in 2021 and is expected to cross the $2.5 trillion mark by 2031. Owing to all this, I am positive that Webyne's investment in the Indian cloud service market will be a great development. This will not only improve India's digital infrastructure but will also boost the economy."
Webyne Data Center is based in Noida, Uttar Pradesh, India. The company currently has operations across Mumbai, Hyderabad, Bangalore, and Noida, with the company hosting its cloud services in colocation facilities, as well as a 2MW server farm in Noida. Webyne currently has 100,000 sq ft (9,290 sqm) of data center space across India in over 20 data centers.
India's data center industry is growing quickly. Earlier this month, AdaniConneX announced plans to build a 200MW data center in Andhra Pradesh, and in March Web Werks, and OVHcloud launched new data centers in the country, with several other companies currently constructing new facilities including NTT, STT GDC, Cyfuture, and Digital Realty.