NTT Global Data Centers (NTT GDC) has broken ground on its Kolkata data campus in India.
The campus at the Bengal Silicon Valley Tech Hub will be home to three data centers, the first of which will spread over 100,000 sq ft (9300 sqm) and have a capacity of 9MW facility load and 6MW IT load.
The facility should be up and running in 12 to 15 months.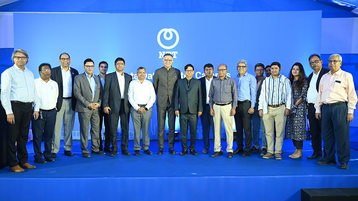 Shekhar Sharma, CEO of NTT GDC India said: "We plan to build three data center buildings for a hyperscale data center in Kolkata. The IT load capacity of the data center will be at least 25MW, but considering the operational power requirement, it will be 40MW. The campus will be spread over 7.5 acres."
All three buildings will cover a total of 600,000 sq ft (55,740 sqm) of floor space.
This is the beginning of the company's plans to invest RS 2,000 crore ($241.5m) in the campus over the next few years, and part of a bigger $2.5bn investment plan in India made by the company two years ago. In the first phase, NTT GCD will invest Rs 500 crore ($60.4m)
NTT currently has 230MW of data center capacity across 12 facilities in India in cities like Mumbai, Bengaluru, Delhi, and Chennai. In the next two years, the company plans to add 280MW to this.