International Finance Corporation (IFC) has invested $30 million in West Indian Ocean Cable Company Holding Ltd (WIOCC Group).
The World Bank-affiliated IFC this week announced it was making an equity investment into the cable owner & operator and data center firm.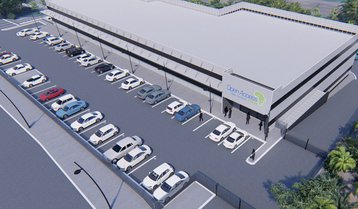 The new investment will support WIOCC Group's continued rollout of terrestrial fiber-optic networks, new subsea cables, and the launch of data center infrastructure across the continent.
"At IFC, we recognize that there is a critical need for reliable digital infrastructure, which is fundamental to improving the quality of people's lives and driving business growth," said Mohamed Gouled, IFC Vice President of Industries. "In the past fiscal year, ending in June 2022, IFC invested $1.3 billion in digital infrastructure, with over half of those investments taking place in Africa's telecommunications, media, and technology sector. Our partnership with WIOCC Group underscores IFC's commitment to closing the digital divide in Africa."
"IFC is a true strategic partner that has been there for us since the start. IFC's role as one of the founding lenders in 2007 was critical in enabling WIOCC Group to grow and thrive. This new investment supports our goal of establishing an integrated, open-access, core-to-Edge cloud ecosystem throughout the African continent, underpinned by truly scalable, carrier-neutral, open access, shared infrastructure that delivers high-quality and affordable digital connectivity," said Chris Wood, WIOCC Group Chief Executive Officer.
Formed in 2008, African wholesale network firm WIOCC are part of the Eastern Africa Submarine Cable System (EASSy), Europe India Gateway (EIG), West Africa Cable System (WACS), Telecom Egypt North (TE North), South East Asia–Middle East–Western Europe 5 (SEA-ME-WE 5), and the Facebook-led 2Africa cable systems.
In November 2021, WIOCC announced it had raised $200 million to launch a new pan-African data center network known as Open Access Data Centres (OADC) OADC is planning several core data centers in countries across the continent, and is rolling out hundreds of small Edge locations in South Africa.
A member of the World Bank, IFC aims to encourage private-sector development in less developed countries. This is the financial institution's first data center financing project, but the firm has reportedly invested more than $6 billion in telecoms, media, and technology globally since 2010.
The IFC loaned WIOCC $20 million in 2020 via IFC's fast-track COVID-19 financing facility.
It has invested in a number of digital infrastructure firms across Latin America, APAC, and Africa in recent years.
In November 2021 IFC invested $100 million into DigitalBridge's Scala Data Centers to expand in Latin America, as well as DigitalBridge's Tower company's EdgePoint Infrastructure in Asia and Highline do Brasil in Latin America.
It has also invested $60 million in Brazil's OData in two tranches of $30 million; once in January 2021, and again in January 2022.
In Africa, the IFC has invested in Liquid Intelligent Technologies, taking its equity and debt investments in the company to $250m in order to support the company's data center expansions in Egypt, Kenya, Nigeria, and South Africa through its subsidiary, Africa Data Centres.