IBM is reportedly planning to lay off 8,000 employees in Europe, around 2,000 of which will be in the UK and Ireland. Update: The overall number is thought to be closer to 10,000.
Big Blue previously said that it would fire a significant number of employees due to Covid-19, and last week told European staff that they would soon enter a 45-day consultation process. IBM declined to comment on specific job reduction figures, but a source familiar with the matter told Channel Partner Insight that 8,000 jobs were expected to be lost in Europe.
Yet another year of IBM layoffs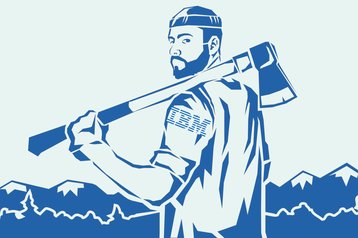 IBM has already informed regional country headquarters about its intentions, CPI reports. Germany's second-largest union Ver.di told the publication that IBM plans to initially make voluntary cuts.
2,300 positions are expected to be lost in Germany.
Last week, The Register reported that IBM asked Global Business Services personnel to elect management and staff representatives for an Employee Consultation Committee (ECC). Global Technology Services' Infrastructure Services staff were also told that they will be undergoing a 45-day consultation from 25 November.
"In order to meet our business objectives, GTS IS must improve our cost-competitiveness to win in a fiercely competitive IT landscape," said Tosca Colangeli, GM for GTS UK, in a memo.
"GTS IS will achieve this through a number of initiatives including realizing efficiencies in its organizational model which will enable it to meet clients' evolving needs, while continuing to deliver exceptional service to them."
All of Global Business Services staff in the UK are thought to be at risk, along with 325 jobs in Denmark and 70 in Finland, Norway, and Sweden.
IBM is also splitting its IT services business off into a new company by the end of 2021, to focus on cloud and AI.