IBM will lay off around 1,700 employees, CNBC reports.
The company said in a statement to Bloomberg that the cuts would affect a "small percentage of employees" who are not performing "at a competitive level."
'Re-positioning'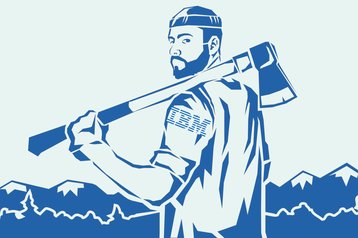 At the end of last year, IBM's workforce totaled around 350,000 people, these layoffs would cut less than one percent of the company's employees.
In a statement to CNBC, IBM said: "We are continuing to re-position our team to align with our focus on the high-value segments of the IT market, and we also continue to hire aggressively in critical new areas that deliver value for our clients and IBM."
The company's career page is currently advertising 7,310 jobs globally.
In 2016, IBM started culling jobs to redeploy staff in other areas that the company wanted to focus on. This process involves making job roles redundant and allowing the dismissed workers to reapply for open jobs elsewhere in the organization.
Unofficial reports at the time estimated that up to a third of the company's workforce was 'rebalanced' in this way.
Similar efforts to redeploy staff at IBM took place in 2017, albeit on a much smaller scale with only around 100 jobs affected.
IBM is in the process of acquiring enterprise open source cloud software solutions company Red Hat for $34 billion, the company's largest acquisition to date. The deal is due to close later this year.
When IBM and Red Hat confirmed the deal, Red Hat's CEO Jim Whitehurst addressed concerns that IBM would cut jobs at the company as part of the acquisition. In a message to employees, Whitehurst said there are "no planned layoffs" as part of the merger.