To help fund its proposed $34bn acquisition of enterprise open source cloud software solutions company Red Hat, IBM has sold $20bn in bonds.
According to Dealogic, IBM's sale is the largest of the year and tied seventh largest on record.
IBM's big bet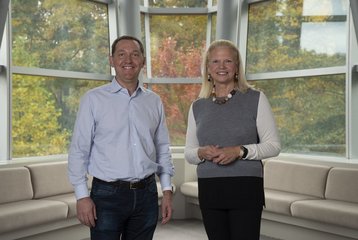 The Red Hat purchase will push the combined company's borrowings above $60 billion with debt that's more than three times a key measure of earnings, Bloomberg Intelligence analysts Robert Schiffman and Mike Campellone told Bloomberg. IBM plans to pause share buybacks in 2020 and 2021 to help pay down debt.
Credit market research firm CreditSights estimates that post-dividend free cash flow should allow IBM to pay $7.5bn a year toward short-term maturities, including $5bn due by year end and US$7bn in 2020.
Eight versions of the senior unsecured bonds were sold, with the longest portion, a 30-year security, set to yield 1.45 percentage points more than Treasuries. The 10-year segment was priced 1.05 percentage points above Treasury yields.
Earlier this week, the acquisition was approved by the US Department of Justice, a crucial step ahead of an expected close in the second half of the year. But, should the deal not be completed by April 28, 2020, IBM has promised to buy back the bonds at a premium.