The US Department of Justice has approved IBM's planned $34bn acquisition of enterprise open source cloud software solutions company Red Hat.
Announced in October last year, the deal - the largest in IBM's history - still has several other regulatory bodies to pass, something that is expected to happen in the second half of the year. These bodies include regional regulators in Europe and China.
International Buying Machines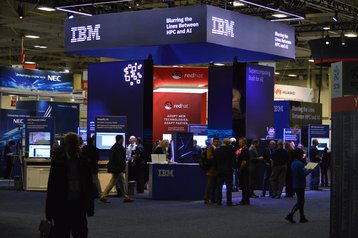 "IBM was informed that the US Department of Justice has concluded its review of IBM's proposed acquisition of Red Hat without remedies or conditions and received a notice of early termination of the waiting period under the Hart-Scott-Rodino Antitrust Improvements Act of 1976," IBM said in a filing with the SEC.
"IBM and Red Hat continue to work with competition authorities in other jurisdictions, and IBM continues to expect the transaction to close in the second half of 2019."
Upon closing - bar any unforeseen regulatory conditions - Red Hat will join IBM's Hybrid Cloud team as a distinct unit, and will maintain its current management team and headquarters, facilities, brands and practices.
"The acquisition of Red Hat is a game-changer. It changes everything about the cloud market," Ginni Rometty, IBM chairman, president and CEO, said last year.
"IBM will become the world's number one hybrid cloud provider, offering companies the only open cloud solution that will unlock the full value of the cloud for their businesses. Most companies today are only 20 percent along their cloud journey, renting compute power to cut costs. The next 80 percent is about unlocking real business value and driving growth. This is the next chapter of the cloud."