Huawei is planning to launch a new cloud region in Indonesia.
The Chinese tecnology firm announced the news at its Huawei Cloud Indonesia Summit in Jakarta this week.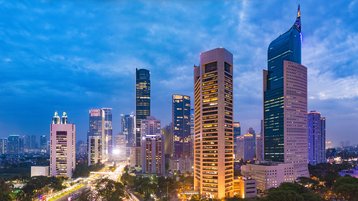 Huawei Cloud said a new region with three availability zones will be launched in Indonesia this year.
Jacky Chen, CEO of Huawei Indonesia, said that with a local data center, Huawei Cloud believes more government organizations, financial institutions, energy companies, carriers, and e-commerce platforms in Indonesia will choose to work with Huawei Cloud.
Huawei Cloud currently has six international regions in Singapore; Bangkok, Thailand; Johannesburg, South Africa; Mexico City, Mexico; Sao Paulo, Brazil; and Santiago, Chile. It has a number of regions across China and Hong Kong.
Earlier this year the company announced plans for a cloud region in Saudi Arabia.
Huawei will join a slew of US and Chinese cloud companies already operating in the country. AWS launched an Indonesian cloud region in Jakarta late last year. Google completed work on its first Indonesian facility in Jakarta in 2020, while Alibaba has built its third facility in the country, Tencent opened a cloud region in the Jakarta area last year, and Microsoft has plans for its first Azure cloud region in the country.