Hewlett Packard Enterprise is planning to invest $22 million in a former Cray Inc. research and development facility to modernize the location.
The company plans to create a Global Center of Excellence for High Performance Compute Manufacturing at its Chippewa Falls, Wisconsin location, where Cray had its R&D facilities prior to its 2019 acquisition.
"I want to thank Governor Evers and the Wisconsin Economic Development Corporation (WEDC) for helping us strengthen our presence in Wisconsin," said Pete Ungaro, GM of HPC and mission critical solutions at HPE, and former Cray CEO.
"Cray and HPE have a long history in the Chippewa Valley, and we're excited to grow this rapidly expanding part of HPE's business in the region through our HPC Manufacturing Center of Excellence. The Enterprise Zone designation is an important first step in this initiative."
HPE invests in Cray's Wisconsin history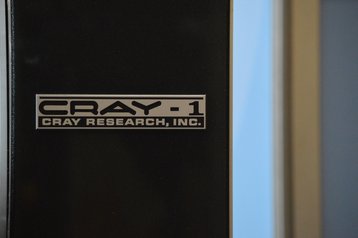 The money will be used to improve manufacturing, engineering, R&D, and trusted supply chain operations in Chippewa Falls as well as integrating HPE, SGI, and Cray. There are currently four large supercomputer systems for the US Government being manufactured at site, including the Department of Energy's exascale-class El Capitan supercomputer.
"There is no better place for the Global Center of Excellence than Wisconsin, which is already home to numerous world-class manufacturers and technology innovators," said Wisconsin Economic Development Corporation Secretary and CEO Missy Hughes. "We look forward to HPE's renewed investment in Wisconsin."
As part of the plans, the WEDC has approved a five-year $8 million tax credit incentive package. As well as retaining 500 jobs at the facility, the investment will create 30 new roles.
"This is an important first step toward establishing Chippewa Falls as HPE's Global Center of Excellence and it reaffirms the great relationship our state has had with HPE and Cray over the many years they've been in Chippewa Falls," said Wisconsin Governor Tony Evers. "It sets us on a course toward even greater growth, bringing more family supporting jobs, expanding opportunities, and bolstering economic activity not only in the Chippewa Valley area, but across our state."
Cray founder and supercomputing pioneer Seymour Cray was born in Chippewa Falls in September 1925. While the headquarters of his companies were located elsewhere, Cray opened the research lab of his first company Control Data Corporation in the town in 1962, and based Cray Research Inc.'s R&D there in the early 1970s.