Supercomputer specialist Cray has seen revenues drop in the past quarter as demand for High Performance Computing (HPC) faltered and important chips were delayed. To make matters worse, a recent manufacturing accident led to smoke damage that is expected to cut into future earnings.
Cray reported revenues of $100.2 million for the second quarter of 2016, a fall from $186.2m in the same quarter last year. The company saw losses of $13.1m, when last year it brought $5.8m in profit. Shares in Cray dropped 20 percent in aftermarket trading following the announcement.
A series of unfortunate events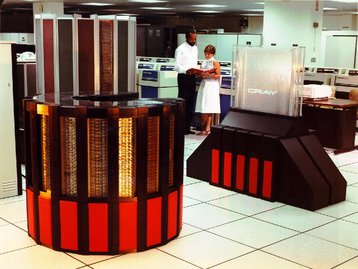 Cray CEO Peter Ungaro said in an earnings call that the supercomputer market had seen demand dry up: "The exact drivers for this slowdown have been difficult to pin down, but we're hearing a similar perspective from multiple sources in the market.
"So the market seems to be going through a far slower period this year than anticipated… We are not sure how long this slowdown will last, but at this point we believe it will continue through the rest of the year and possibly into 2017. We don't see this as a longer-term trend, but it is clearly impacting our current view."
Delays on Intel's Xeon Phi 'Knight's Landing' microprocessors and Nvidia's P100 Pascal GPUs also hampered the company's efforts. Ungaro added that, with Knight's Landing, the company is "continuing to work through technical issues that could impact performance and further impact timing, especially as we scale up to large systems."
Finally, Ungaro revealed that Cray "very recently experienced an electrical smoke event caused by a manufacturing facility power component," which damaged five supercomputer components that were almost ready to be shipped off.
"This event just happened and we're still evaluating the full extent of the impact, as well as our recovery plan," said Ungaro. "But I want to note that the majority of the loss is expected to be covered by insurance.
"However, it's likely to have a significant impact on our results for the year, as the components for these systems will need to be reordered, rebuilt, tested, and will ultimately be delivered much later than originally anticipated. At this point in our analysis of the situation, we believe that the impact on 2016 is likely to be more than $20 million, but potentially as much as $60 million in revenue."