Investment firms Grain Management and StratCap have acquired a data center on the outskirts of Toronto, Canada.
The companies this week announced a joint venture to acquire 55 Hereford Street in Brampton, Ontario.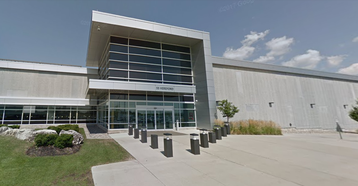 Terms of the deal were not disclosed, but as part of the joint venture agreement, StratCap will take a minority stake in the asset while also managing the overall facility.
The facility, built in 2013 and located west of Toronto, is a 127,000 square foot (11,800 sqm), Tier III data center currently offering 10MVA of utility power, with plans to increase the capacity to 27MVA.
The site was formerly an enterprise facility operated by Canadian food retailer Loblaw Companies Limited. The facility is adjacent to a Loblaw office building and the company has an Uptime Certificate for a Tier III facility in Brampton.
At the time of construction, the site was owned by Canadian REIT Choice Properties, which was founded by Loblaw to hold its real estate assets. Loblaw is a Google Cloud customer. It's unclear if the property was acquired from Choice or if Loblaw has completely exited the facility.
Grain and StratCap said the site has "considerable lease-up prospects" due to the existing electrical and mechanical infrastructure, and additional land for building expansion.
Ted Manvitz, a managing director at Grain said: "55 Hereford is a unique, next-generation property centrally situated within the second largest financial hub in North America and in Canada's business and financial capital. With StratCap as our partner, we look forward to executing on our value creation strategy."
Bryan Marsh, head of StratCap's global data center platform, added: "This is a mission-critical facility that plays a vital role in the digital economy. We are excited to partner with Grain to acquire such a dynamic asset with in-place rental income, exceptional tenants, and a value-add growth opportunity."
McCarthy Tétrault LLP and Gowling WLG were legal advisors for the property acquisition and Milbank and Troutman Pepper were legal advisors to the joint venture between Grain and StratCap. Terms of the transaction were not disclosed.
Founded in 2007, Grain is a private investment firm focused on communications infrastructure. It recently acquired Alaskan fiber provider Quintillion and managed service provider Spectrotel, and owns a number of fiber, tower, and spectrum companies.
Founded in 2009, digital infrastructure investment firm Strategic Capital rebranded to StratCap last year. The company has previously acquired data centers in Colorado, Florida, Wisconsin, Ohio, and Georgia. It also regularly acquires towers all over the US.