Following the US government's recent decision to ban the sale of Huawei and ZTE equipment, the German government is said to not be considering similar action against those Chinese vendors.
Germany will instead review decisions on a case-by-case basis, according to Reuters.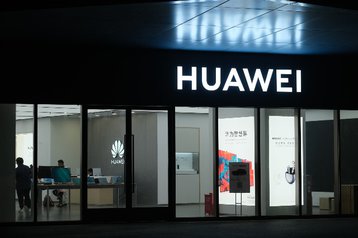 An Economy Ministry spokesperson made the comments, as the country has faced pressure to take action against Chinese equipment vendors, following the Federal Communications Commission's (FCC) decision to ban approvals of new telecommunications equipment from Chinese vendors Huawei and ZTE, amid national security fears.
Huawei and ZTE were on a list of five Chinese companies banned by the US, with the companies said to pose "an unacceptable risk" to US national security.
Reuters notes that Germany is drafting up legislation that will see an increase in the level of scrutiny on the use of components from certain states.
The publication has reportedly seen the 104-page legislation, which reveals that IT components or entire companies can be banned or deemed untrustworthy if suppliers make false declarations, do not support security audits, or fail to report or patch any vulnerabilities quickly.
Representative Michael McCaul, the top Republican on the US House Foreign Affairs Committee, has warned Germany that it's "jeopardizing its own national security and that of Europe's" with its decision to not ban Huawei. He likened this to the country's energy crisis, which has long been dependent on Russia.
In October the UK government pushed on with its plan to remove Huawei's 5G kit from the UK's networks by the end of 2027, after issuing legal notices to 35 UK operators.
The government reinforced its stance that all Huawei technology must be removed from the UK's 5G public networks by the end of 2027, with legal documents handed to broadband and mobile operators today.
The UK was initially poised to use Huawei kit, albeit at a market share cap of 35 percent, even amid the US restrictions, with then Prime Minister Boris Johnson giving Huawei a role in the build-out of the UK's 5G networks in January 2020.
However, the UK government back-tracked on this months later, amid pressure from Conservative backbenchers and the US Administration, which was then led by President Donald Trump.