Federal Communications Commission (FCC) commissioner Brendan Carr has called for a total ban on the popular social media app TikTok in the US.
Carr says that the US government should ban TikTok rather than come to a national security agreement with the company to continue operating in the country.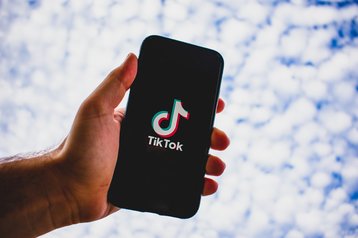 His comments follow several reports on how TikTok uses its users' data in the US where the app has been downloaded more than 200 million times.
In an interview with Axios, Carr said "I don't believe there is a path forward for anything other than a ban," with Carr outlining concerns over user's data going back to China.
The US has long pointed to TikTok, which is owned by Chinese company ByteDance, as having close ties to the Chinese State.
For its part, TikTok has said that Carr has "no role in the confidential discussions with the US government related to TikTok and appears to be expressing views independent of his role as an FCC commissioner."
Earlier this year the company migrated its US data to Oracle data centers in Texas, US, as the company aimed to dispel fears about US customer data being accessed by the Chinese Government.
"For more than a year, we've been working with Oracle on several measures as part of our commercial relationship to better safeguard our app, systems, and the security of US user data," said TikTok in a post earlier this year. "We've now reached a significant milestone in that work: we've changed the default storage location of US user data."
In 2020 then-President Trump signed an order compelling ByteDance to sell its US TikTok operations, with Oracle close to buying the unit. The plan was eventually dropped after President Biden took office.
TikTok isn't the first Chinese company to catch the attention of the FCC, with the US previously banning vendors Huawei and ZTE over national security concerns.