Equinix has signed five new long-term Power Purchase Agreements (PPAs) in Spain, totaling 225MW.
The colo and interconnection firm this week said it had signed deals to procure energy from five solar farms in Spain. Details about location or capacity split were not shared.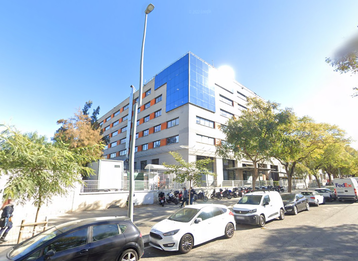 The projects will be managed by Madrid-based renewable energy firm IGNIS.
The company said that once operational in 2025, the solar farms are expected to generate 'more than enough power' to match consumption at its IBX facilities in Madrid, Barcelona, and Seville.
"PPAs are an important financial structure to advance carbon-free power generation that would not happen otherwise because they provide the critical guarantees of cash flow that enable developers to obtain the necessary financing from banks," said Miranda Ballentine, CEO of the Clean Energy Buyers Alliance. "Equinix has not only led through their own projects but has also used their deep PPA expertise to help other energy customers, project developers, and partners accelerate their own learning curves."
Equinix currently operates four Spanish facilities; two, known as MD1 and MD2, are located in Madrid, alongside one facility each in Barcelona and Seville.
Last year the company announced plans for a new IBX facility in Madrid known as MD6 as well as an xScale facility known as MD3x. Plans for a second data center in Barcelona were announced earlier this month.
Aside from the new MD6 and MD3x facilities, Equinix acquired all of its Spanish data centers in 2017 when it bought local operator Itconic from the Carlyle Group for €215 million (then $259m).
The new deals bring Equinix's contracted PPA capacity to 595MW globally, which is estimated to generate nearly two million MWh annually. Equinix has previously signed a number of European PPAs to procure energy from wind farms in Finland.