Equinix plans to build a second data center in Barcelona, Spain.
The colo giant this week announced plans for BA2, a new International Business Exchange (IBX) facility located adjacent to the company's existing BA1 site.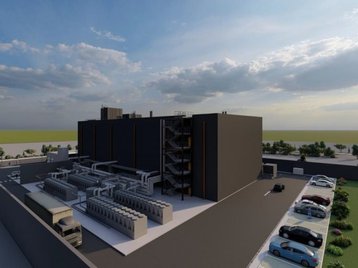 Details including specifications, power capacity, or project timelines weren't shared. However, local press report the facility will span 2,500 square meters and offer 3.41MW, and is set to go live in Q1 2024. The company reportedly aims to invest €52 million ($55.6m) in the project.
Jim Poole, Vice President at Equinix, said: "Subsea cables play a vital role in enabling the modern digital world, and we anticipate much progress in the next couple of years following the pandemic-induced backlog. Subsea cables provide the underlying capacity between metros on different continents, while Equinix democratizes that capacity, making it easily accessible to a wide range of businesses and enabling rapid international expansion without the need for significant CAPEX investment."
BA2 will reportedly utilize 100 percent renewable energy and be designed with the aim to be Leadership in Energy and Environmental Design (LEED) Certified.
"Addressing digital demand sustainably is of vital importance, and something we are focused on at Equinix. The timing of this investment couldn't be better, given the surge in demand we are seeing from companies in Barcelona and across the Mediterranean" added Judith Gardiner, vice president for growth and emerging markets at Equinix. "The potential for Barcelona to become a dense and valuable strategic hub cannot be overstated, and we are delighted to be able to serve this great city by adding it to our strategy to galvanize our position as the connectivity core of the Mediterranean."
Located at Carrer de l'Acer 30-32 in the L'Hospitalet de Llobregat area of Barcelona, Exquinix's BA1 offers more than 1,475 square meters (16,000 sq ft) of colocation space.
Equinix currently operates two IBX facilities, known as MD1 and MD2, in Madrid, alongside one facility each in Barcelona and Seville. Last year the company announced plans for a new IBX facility in Madrid known as MD6 as well as an xScale facility known as MD3x.
Aside from MD6 and MD3x in Madrid, Equinix acquired all of its Spanish facilities in 2017 when it bought local operator Itconic from the Carlyle Group for €215 million (then $259m).