Equinix is expanding its footprint in the UK in both Manchester and London and announced plans for a new facility in Tokyo, Japan.
In the UK, the company has opened a new data center – MA5 – in Manchester, and said it was expanding its LD7 and LD8 sites in London.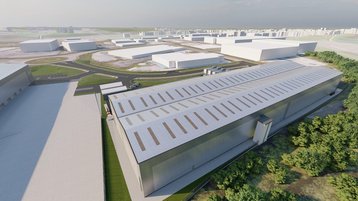 Russell Poole, Managing Director for Equinix UK, said: "Our commitment to expanding the UK's digital infrastructure caters to the increasing number of enterprises requiring ultra-low-latency connectivity, both here and internationally. This further investment will help to maintain the nation's position as a strategic digital business hub for enterprises looking to compete on a global scale.
"The location of these data centers complements the growth of the UK's two biggest cities. Manchester is one of Europe's fastest-growing business centers for technology and media, while London is a long-established financial center of the world. Despite Brexit-born uncertainty, there are many reasons to be optimistic about digital transformation and technology investment in the UK."
Located in Slough and opened in 2019, LD7 offers 71,000 sq ft (6,600 sqm) of colocation space; while LD8, located in east London's Docklands at 6-9 Harbour Exchange, offers a total of 137,440 sq ft (12,750 sqm) of colocation space.
Last year UK real estate group Land Securities Group Plc sold the Equinix-occupied Harbour Exchange building to Blackstone European Property Income Fund (BEPIF) for £196.5 million ($262.82 million). Harbour Exchange opened in 1999 as the first Redbus data center, occupying three floors in a converted office building. Redbus was acquired by Telecity in 2005, and Equinix acquired Telecity in 2015.
First announced last year, MA5 is Equinix's latest data center in Manchester. The facility offers 28,750 sq ft (3,600 sqm) of colocation space, expanding to 69,750 sq ft (6,490 sqm) at full build-out.
While the company currently operates five facilities in Manchester, it is due to exit MA2 next year once the lease expires. MA2 offers 20,500 sq ft (1,900 sqm) of colocation space across three floors and around 1.5MW of capacity. The facility was opened in 2006 by local firm Internet Facilitators, before the company was acquired by MSP Attenda in 2007 and then again by Telecity in July 2010; Equinix bought Telecity and took over the data center in 2015.
Katie Gallagher, Managing Director, Manchester Digital: "This investment into the tech infrastructure in the North West region is hugely welcome. We continue to see consistent growth within the Greater Manchester region for tech and digital start-ups, established companies setting up here, as well as the Government moving departments up north, so all investment into digital infrastructure is much-needed. The pandemic has accelerated digital transformation for many businesses, and this will continue for some years. We're thrilled to work alongside Equinix and support them as they continue to grow as a business."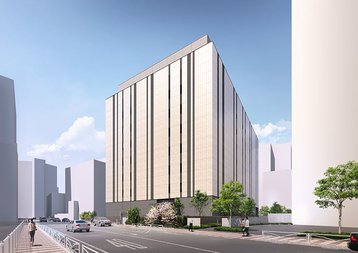 Equinix announces TY15 in Tokyo
The company has also announced plans for on a new facility in Tokyo, Japan. First announced in its Q3 earnings earlier this month, TY15 is scheduled to open in the second half of 2024 and will have a capacity of approximately 1,200 cabinets in Phase 1 and 3,700 cabinets when fully operational.
Jeremy Deutsch, Equinix Asia Pacific President, said: "Equinix is ​​committed to helping customers seek interconnectivity as the digital economy develops, both in data centers in major capital cities of the Asia Pacific region and in emerging markets such as Indonesia. Hybrid cloud adoption in the Pacific market is rapidly surpassing global averages, and the additional investment in Japan reflects a growing need for digitization.TY15 welcomes customers and partners looking to expand their digital footprint in the Asia Pacific region. "We are expanding the capabilities and services that Equinix can offer to our customers."
Kuniko Ogawa , President and CEO of Equinix Japan K.K. "Demand for digital infrastructure is soaring as Japan's initiatives for a digital economy progress, and TY15 is a new portfolio for Equinix and an important hub for 'Next TY2.' are entering their own transformational period, and digital infrastructure for companies is playing an ever more important role in creating new opportunities for business. As a gateway, we continue to strengthen our position in the financial industry, leveraging our ever-expanding Shinagawa campus and world-class infrastructure to provide a highly reliable digital infrastructure to support growing demand. Enterprises looking to strengthen their digital ecosystem can leverage Platform Equinix to take advantage of proven, on-demand, robust connectivity with thousands of cloud and network service providers and digital supply partners."