UK real estate group Land Securities Group Plc has sold an office and data center property in the Canary Wharf area of London for £196.5 million ($262.82 million).
LandSec announce this week that 6-9 Harbour Exchange, occupied by Equinix and offered as its LD8 IBX data center, has been sold to Blackstone European Property Income Fund (BEPIF). The deal is due to complete before the end of the year.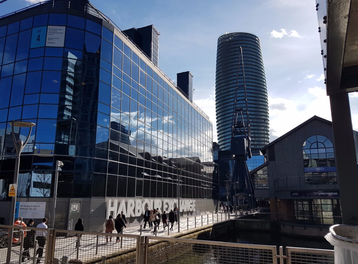 Marcus Geddes, Managing Director Central London at Landsec said: "The sale of Harbour Exchange is very much aligned with our strategy. Through this disposal we are recycling capital into opportunities where we can bring to bear Landsec's skills and expertise to drive growth and returns for our investors."
Harbour Exchange comprises two adjoining re-purposed office buildings, originally constructed in 1989 with approximately 278,198 sq ft of data center and office accommodation. Equinix has an unexpired lease term of nearly 20 years at the site.
LandSec is aligning its portfolio around three key areas: Central London offices; major retail destinations; and urban mixed-use neighborhoods in London and other major regional cities. The company recently purchased a majority stake in MediaCity, a 37-acre media & tech campus in Salford, Greater Manchester.
Harbour Exchange opened in 1999 as the first Redbus data center, occupying three floors in a converted office building. Redbus was acquired by Telecity in 2005, and Equinix acquired Telecity in 2015. The site now offers around 70,000 sq ft of colocation space and up to 12MW of capacity.