Equinix is to close its MA2 data center in Manchester, UK.
The company plans to close the facility in June 2023 when the lease on the property expires, telling customers the facility no longer met its evaluation criteria. The company has also appears to have recently closed data centers in Frankfurt, Germany, and Helsinki, Finland.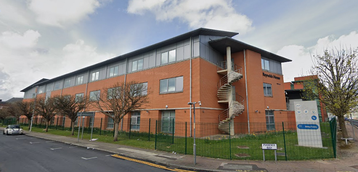 Last month, Marek Isalski, CTO at hosting firm FAELIX, tweeted that Equinix was "calling time" on MA2, and included a screenshot of an email from the colo company to customers.
According to the email to customers, the facility, at Reynolds House, 4 Archway, Hulme, is due to close on 30th June 2023, and customer equipment should be removed by this date. Equinix said the lease on the property was due to end, and after evaluation the data center no longer meets the company's operation criteria.
This week ISPreview also reported that MA2 was being closed. A spokesperson for Equinix told the publication: "As stewards of some of the most important digital infrastructure in the world, we regularly review our IBX data center footprint to ensure it is aligned with both our customers' needs to interconnect with vibrant digital ecosystems, as well as our long-term strategic business goals, including striving for sustainability excellence. We believe highly scalable and resilient campus environments are the best way to curate these digital ecosystems, and when appropriate, we make the decision to close legacy sites and work with customers to migrate their operations to optimal locations.
"After a thorough evaluation, it has been determined that the expiration of the lease on MA2 in 2022 provides an opportunity to close the site and that it is in the best interest of customers located at MA2 to migrate to an alternative IBX data center facility, where they will gain access to a wider selection of interconnectivity options, business partners and best-in-class IBX data center facilities and services."
The same statement was later shared with DCD.
Equinix currently operates four data centers in Manchester totaling 80,000 square feet (7,425 square meters) of colocation space. According to Equinix's earnings presentations, MA1, MA2, MA3, and MA4 are all leased facilities.
At the time of writing, MA2 is still listed on Equinix's website and the company hasn't made a public announcement of the closure.
MA2 offers 20,500 sq ft (1,900 sqm) of colocation space across three floors and around 1.5MW of capacity. The facility was opened in 2006 by local firm Internet Facilitators, before the company was acquired by MSP Attenda in 2007 and then again by Telecity in July 2010; Equinix bought Telecity and took over the data center in 2015.
In October 2021, Equinix announced plans for a new data center in Manchester, known as MA5. Phase 1 of the new facility – scheduled to open in Q2 2022 – will provide 3,600 sqm of colocation space. At full build-out, the site in Salford is expected to provide 6,480 sqm of colocation space.
In mainland Europe, Equinix appears to have recently closed FR1 and HE1 data centers in Frankfurt, Germany, and Helsinki, Finland, respectively. In its Q3 2021 results presentation, the company noted that its total number of cabinets in EMEA had fallen by 800; in a footnote it said the 'step down' in cabinets was due to the "closure of FR1 and HE1 data centers." Neither facility is now listed on the company's site.
In May 2021 Equinix announced it was exiting eight leased data centers in the US between 2022 and 2025, saying the leased properties "may not meet the future operational, expansion, or sustainability needs of our customers or our corporate standards."
Received news that your colocation provider is exiting/closing a data center? Get in touch and let us know.