Equinix has completed the AUD $23 million (US$ 15.7m) expansion of its second Melbourne data center.
First opened in February 2020, the ME2 site in Port Melbourne acquired 500 new cabinets, increasing the facility's total to 1,500 cabinets and colocation space covering 4,070 square meters (43,800 sq ft). The data center is planned to eventually span over 8,200 square meters (88,150 sq ft) and will house 3,000 cabinets.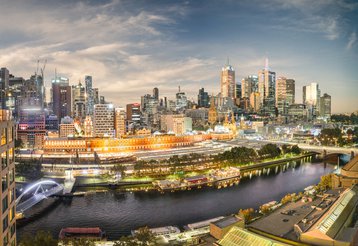 Guy Danskine, managing director of Equinix Australia, said: "The expansion of ME2 in Melbourne reflects our ongoing commitment and strategy to ensure our customers have access to a rich and diverse ecosystem of network and cloud connectivity services necessary to support their ongoing digital transformation needs."
The ME2 facility is now housing cloud providers including Microsoft, Oracle, and Google's cloud regions, with AWS expected to join later this year.
"Accessing public clouds locally provides a range of benefits, such as network efficiency and cost reduction, increased data security, and enhanced collaboration," Danskine said.
The ME2 campus is also the second of Equinix's facilities, after Sydney, to have access to the company's virtual function service, 'Network Edge,' which enables 'businesses to deploy network function virtualization from select vendors for digital supply chains.'
This is not the first milestone for Equinix's Australia expansion this year. In June, the company launched its first hyperscale data center in Syndey, Australia, as part of a $575 million joint venture with PGIM first announced in October 2021.