EdgeConneX is expanding its data center footprint in south Tel Aviv, Israel.
The company is building a third data center in the country, which will add 7.5MW of IT capacity.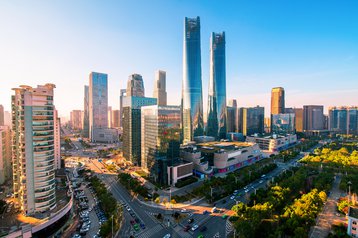 The new data center will be located in Rishon and will complement the company's existing presence near Tel Aviv, including the two sites in Herzliya in the north of the city and Petah Tikva to the east, bringing the total capacity to 14.5MW.
The company says that the new Rishon Facility will offer 'extensive fiber and peering options' with access to local and international Internet service providers.
"We're thrilled to be well underway with the construction and development of the Rishon site," said Moshe Lasman, CEO, EdgeConneX Israel.
"The new facility and additional expansion plans will bring the necessary capacity and innovation to grow business, and meet increasing hyperscaler and enterprise customer needs. We focus on our customers and providing them with the infrastructure and power capacity they want, where they want it, and when they want it," Lasman added.
EdgeConneX entered Israel through the acquisition of local operator Global Data Center in 2021. Founded in 2013, GDC operates two subterranean data centers near Tel Aviv; one 4,500 square meter (48,400 sq ft) facility in Herzliya, and a second 6,000 sq m (64,600 sq ft) facility in Petah Tikva that opened in 2021. Terms of the deal were not disclosed, but local media reported a price tag of around $200 million.
According to a Research and Markets report, investment in the Israeli data center market is expected to reach $795 million by 2026. In February 2023, Techtonic announced that the company was planning a 16MW underground data center in Bet Shemesh, Israel. In October 2022, Google launched a Google Cloud Platform region in the country.
EdgeConneX is a global data center developer backed by EQT, a Swedish-based infrastructure fund. The company currently operates 26 data centers in North America, seven in EMEA, two in South Africa, six in India, and two in both China and the Asia Pacific. In January 2023, the company announced plans for a third data center in Miami, Florida.
More in Construction & Site Selection