EdgeConnex is planning a third data center in Miami, Florida.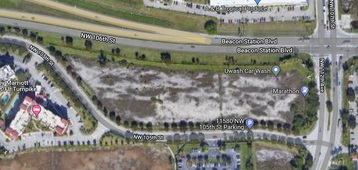 BizJournal reports that EdgeConnex has acquired a 6.250-acre plot of land and is planning to build a two-story facility there.
PFR Investments LLC sold the 6.25-acre site near the southwest corner of Northwest 106th Street and Northwest 112th Avenue for $13.7 million to EdgeConneX Miami Holdings. The land was assembled for a combined $4.35 million in 2014 and 2015.
BJ reports, via a pre-application filing with Miami-Dade County officials, EdgeConneX's two-story data center would total 145,700 square feet (13,550 sqm). Capacity or timelines of the development haven't been shared.
EdgeConnex hasn't commented on the development. DCD has reached out to the company for more information.
The company currently operates two data centers in the Miami market totaling 9MW, but the new development would dwarf them. MIA01, located at 2132 NW 114th Avenue, spans 27,000 sq ft (2,500 sqm) and offers 1.5MW at N+1; MIA02, at 475 NE 185th Street, spans 65,500 sq ft (6,085 sqm) and offers 6MW at N+ 1.
EdgeConnex operates two other facilities in Florida in Tallahassee and Jacksonville.