eBay has signed a Virtual Power Purchase Agreement with Lightsource BP to power its operations and data center with renewable energy from a solar farm in Louisiana.
The e-commerce company, along with McDonald's, are to purchase power from what will be the states' largest solar project, located in Ventress, northwest of Baton Rouge.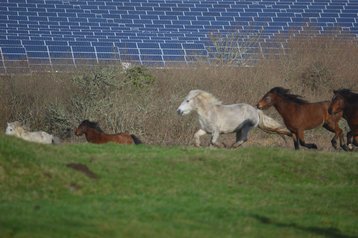 When complete, the 345MW Ventress Solar project will generate over 600,000 megawatt-hours (MWh) of clean energy annually. The $300 million privately-funded project sits on 1,800 acres of land in Pointe Coupee Parish.
"This agreement is a great example of the teamwork needed to achieve our mutual goals for a healthier, more sustainable, and resilient planet and economy for generations to come," said Kevin Smith, CEO of the Americas for Lightsource BP. "Customer aggregation deals such as this allow businesses of varying sizes and energy needs to come together and spur meaningful development of clean and affordable energy sources in the US. This collaborative agreement by McDonald's and eBay is a model we hope others will replicate."
Construction is expected to begin as early as the end of this year, with commercial operation starting mid-2023. Lightsource BP is developing the project and will be the long-term owner and operator.
"At eBay, investing in clean energy remains a focus of our business as we aim to attain 100 percent renewable energy by 2025," said Renee Morin, chief sustainability officer, eBay. "This project enables us to source the clean energy equivalent of our data center. Our collaboration with Lightsource BP and McDonald's uniquely propels our shared goal to accelerate the transition to a clean energy economy."
eBay told DCD it has one data center in the United States that it owns and operates, in Utah near Salt Lake City, while it also has other infrastructure housed within colocation facilities.
"This project is exciting news for our parish," said Major Thibaut, Pointe Coupee Parish President. "It brings the largest economic development project to the area in thirty years, with minimal impact on our infrastructure. The participation in the PILOT program means approximately $30 million in revenue for parish government, law enforcement, and school system without an increase in taxes on our residents."
Founded as Lightsource Renewable Energy in the UK in 2010, BP acquired a 43 percent stake in the company by investing $200 million and it was renamed Lightsource BP. The oil giant upped its stake to 50 percent in 2019. The company has developed more than 8GW of solar capacity, including more than 2.7MW in the US.
A number of finance-related firms are making efforts to decarbonize their data centers; PayPal has pledged to become carbon neutral by 2040 and utilize 100 percent renewable energy sources to power its data centers by 2023; US insurance provider State Farm recently announced it had bought renewable power for its Texas data center as part of its pledge to reduce its greenhouse gas emissions by 50 percent by the end of 2030; and earlier this year Visa signed an agreement with Shell subsidiary MP2 Energy LLC to power its Virginia data center in the state with 100 percent renewable energy from solar sources for five years.
E-commerce platform Shopify recently became the first paying customer of direct air capture (DAC) company Carbon Engineering.