Paypal has pledged to become carbon neutral by 2040.
"We all must do our part when it comes to protecting the health of our planet, and this includes the need for corporations to take meaningful action," said PayPal CTO Sri Shivananda this week. "At PayPal, we understand that achieving climate stability is vital to fulfilling our mission to drive financial health and inclusion for all global citizens."
Register now for our upcoming virtual conference on data center energy integration: DCD>Grid Scale
Companies focus on data centers as they pledge to go carbon neutral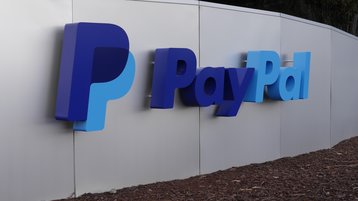 As part of that target, PayPal aims to use 100 percent renewable energy sources to power its data centers by 2023, and achieve a 25 percent reduction of operational greenhouse gas emissions by 2025 (from a 2019 base).
"We are focused on mobilizing resources to reduce and abate our greenhouse gas emissions as rapidly as possible, and we are already making tangible progress towards these targets" said Shivananda. "I'm proud to share that in 2020 we matched 98 percent of the energy in our data centers with renewable generation – up from 65 percent in 2019."
PayPal has a facility in San Jose, California, and has deployments in Aligned's data center in West Jordan, Utah. It sold a data center in Phoenix, Arizona, to real estate development company Landmark Dividend last year, but remains a tenant of the facility. The company is also a customer in Google's Salt Lake City-based cloud region.
As well as reducing its footprint, the company invests in beneficial projects in communities close to company operations, including fuel-efficient cookstoves for families in Mexico, forests in British Columbia and the Amazon in Brazil, as well as conservation efforts in Richmond, Virginia.
Other financial companies are looking to their data center to reduce their carbon footprint. US insurance provider State Farm recently announced it had bought renewable power for its Texas data center as part of its pledge to reduce its greenhouse gas emissions by 50 percent by the end of 2030, while Visa signed an agreement with Shell subsidiary MP2 Energy LLC to power its Virginia data center in the state with 100 percent renewable energy from solar sources for five years. Ecommerce platform Shopify recently became the first paying customer of direct air capture (DAC) company Carbon Engineering.