The Jordan School District Board of Education has voted unanimously in favor of a decade-long tax rebate for PayPal servers in an Aligned Energy data center in West Jordan, Utah.
For the online payments processing company to receive the approximately $6.8 million in tax increments, the project needs the approval of a supermajority of a Taxing Entity Committee that includes representatives not just from the School District, but also the city of West Jordan, Salt Lake County, special service districts and the Utah State Board of Education. This is expected to voted on after meetings on December 6.
Documents presented at the school board meeting claim that the project has the potential to increase the commercial tax base of the school district by $122.3 million, and "puts current real property back in use" while "minimizing impact on required services," including housing and schools.
At a meeting with the State School Board committee on November 2, West Jordan's economic development director Kent Andersen said that the company planned to invest $633 million over a 10-year period. It is expected to lead to 20 jobs.
Aligning deals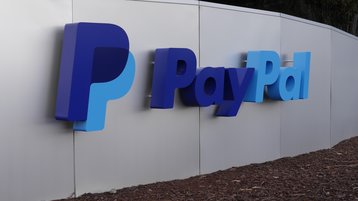 Adam Long, attorney for the West Jordan Redevelopment Agency, told the State School Board's finance committee that the proposal takes "a very targeted, very narrow approach" in that it only applies to the company's personal property, Deseret News reports.
Early negotiations for the tax break was done under the codename "Pepper River" (because it's in Salt Lake County). "So basically, Pepper River goes in and puts in hundreds of millions of servers in this building. This increment is just from those servers," Long said.
Should the plan be approved, PayPal will serve as the anchor tenant of an Aligned Energy data center, leasing around 40 percent.
The facility, at 3333 W. 9000 South, was previously a manufacturing plant for Fairchild Semiconductor that was shut in 2014. The site was sold to the local Redevelopment Agency, and then acquired in 2017 by Aligned Energy for $13m. According to Kent Andersen, the company spent $16m on upgrades and retrofits to make the site a viable data center.