American wholesale colocation provider Aligned Energy is entering the Northern Virginia market, with a 26-acre data center campus that could grow to offer up to 180MW of power capacity.
The site will be located in Ashburn, the world's largest data center hub.
The first phase of the project will deliver 80MW - however the date for the opening hasn't been set just yet.
Big guns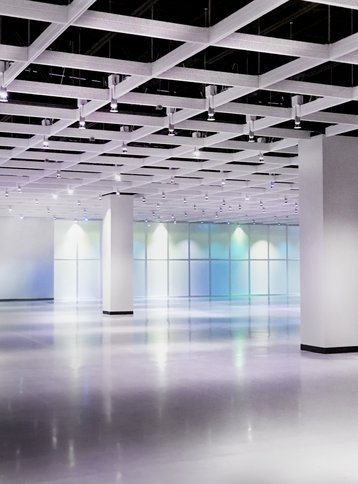 Aligned Energy offers colocation services and designs data centers to order: it runs facilities in Dallas and Phoenix, featuring its own mechanical and electrical systems. The company is currently building a third campus in Salt Lake City, set to deliver up to 50MW of capacity.
Being a wholesale operator, when Aligned builds data centers, it does so at scale: its plans for Ashburn feature a campus with 880,000 square feet of space and 180MW of capacity, supported by two on-site power substations and offering access to more than 50 network carriers.
The campus will be built in two phases – the first will deliver 370,000 square feet and 80MW of capacity.
Both buildings will be equipped with Aligned's patented cooling system, which can support variable IT equipment power densities - between 1kW and 50kW per cabinet - in the same data hall.
"Our new Ashburn data center campus addresses the needs of cloud providers and hyperscalers that demand a highly dynamic, scalable and future-proof data center solution," said Andrew Schaap, CEO of Aligned Energy. "Data centers are the new engines of innovation for the 21st century, and we are delighted to provide Northern Virginia with an incredibly efficient and highly reliable colocation data center platform."
Aligned appointed Schaap, former senior vice president at Digital Realty, as its CEO in June 2017. He replaced founder Jakob Carnemark, who continues to serve as the company's CTO and vice chairman.
Northern Virginia became the largest metropolitan colocation market in the world in the final quarter of 2016, fueled by the rapidly developing hub of Ashburn. As part of the Washington DC metro, it is likely to remain so in the future – colocation revenues in the region grew 20 percent in 2017, according to Synergy.
Earlier this year, Aligned received an unspecified investment from Macquarie Infrastructure Partners, which took a stake in the company alongside BlueMountain Capital Management.