The UK government has confirmed it is to take no further action on Altice's plans to increase its stake in BT to 18 percent, following a lengthy security examination.
It means that Altice, which is led by French billionaire Patrick Drahi, will be able to increase its holding in BT by a further 5.9 percent.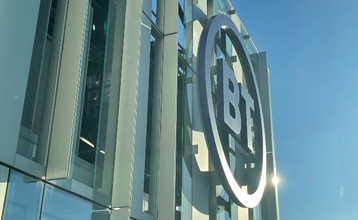 Drahi spent £2 billion ($2.35bn) on a stake in BT last year after acquiring an initial 12.1 percent share in the telco. The acquisition made Altice the biggest shareholder in BT, surpassing Deutsche Telekom which owns around 12 percent.
However, Drahi's plans to acquire an additional 5.9 percent stake in BT were scrutinized by the UK government, with business secretary Kwasi Kwarteng calling it in for a full national security assessment in May 2022.
It comes as the UK introduced new legislation earlier this year that gives the UK government the power to clear or block deals under the national security and investment act.
Last week this legislation was enforced by Kwarteng, who moved to block the takeover of electronics design company Pulsic by Chinese-owned Super Orange HK. Explaining the reason for stopping the takeover, Kwarteng cited security concerns. The government is also currently undergoing a review of the planned acquisition of the Newport Wafer Fab by Wingtech Technology's Nexperia.
Rumors circulated last year that India's Reliance was looking to acquire BT; years of declining share values had led to speculation the company is undervalued. Since the government announcement, BT shares have risen 2.5 percent as of 8 am GMT, pushing BT's market valuation to £16bn ($18.8bn).
Drahi's Altice owns SFR, the second-biggest mobile operator after buying the telco in 2013. The French billionaire last year made a bid to acquire satellite operator Eutelsat, which was declined by the company.
BT is currently facing strike action from a large number of its staff over pay.