BT workers are pushing ahead with plans for another strike at the end of this month after the Communications Workers Union (CWU) failed in its talks with the telecoms company over pay.
Around 40,000 BT and Openreach workers, including engineers and call center workers, went on strike on July 29 and August 1. It was the first nationwide strike action BT has experienced since the telco became privatized in the 1980s.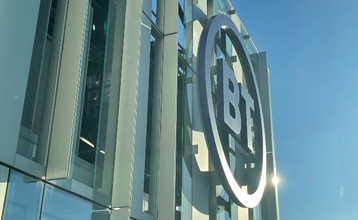 However, since the strikes further talks between the CWU and BT have failed, with more planned strikes now set to happen on August 30 and 31.
BT Group awarded a pay increase of five percent on average and eight percent for its lowest paid workers since April 1 2022. However, the CWU has demanded a bigger pay rise for its workers.
The union has previously noted that CEO Philip Jansen received an effective 32 percent pay rise, including bonuses and stock options, to £3.5 million ($4.2m). The company made £2 billion ($2.4bn) in profit last year and gave out £700m ($843m) in dividends.
"There's no doubt that we were as solid as we could have been in the first industrial action – and I have no doubt that will be repeated on August 30th and 31st," said CWU deputy general secretary Andy Kerr in a statement.
"We're still hoping to get BT back round the table for serious negotiations, but as things stand it has sadly become clear that simply isn't going to happen unless we take further action…so that's precisely what we're going to do," he added.
BT has responded by saying it won't be reopening its 2022 pay review, but respects its workers' decision to hold another strike.
In a statement, a BT Group spokesperson said: "We know that our colleagues are dealing with the impacts of high inflation and, although we're disappointed, we respect their decision to strike. We have made the best pay award we could and we are in constant discussions with the CWU to find a way forward from here. In the meantime, we will continue to work to minimize any disruption and keep our customers and the country connected."
The strikes come amid wider industrial action in the UK as living costs outpace earnings. Among those striking are UK train drivers, Ryanair cabin crew, EasyJet pilots, London Underground workers, Postal workers, and container ship port workers.
In response to the increasing number of strikes, the UK government has overturned a law that blocked the use of agency workers to replace strikers - despite Britain's biggest recruitment and staffing companies warning that it would just inflame strikes, not end them.
More in Workforce & Skills