Indian conglomerate Reliance Industries is considering an unsolicited offer to buy a controlling stake in British telecoms company BT Group.
The Economic Times, citing sources familiar with the matter, reports that the company has yet to make a decision, with Reliance potentially proposing a partnership with the company to fund its expansion plans.
Update: "We categorically deny any intent to bid," Reliance said in a statement, calling the report "speculative and baseless."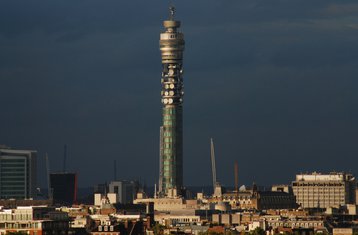 Original story continues: The report comes just two months after Reliance was outbid by Apax Partners and Warburg Pincus in an effort to buy T-Mobile's Dutch business for €5.1 billion ($5.7bn).
While the oil giant and Indian telco lost the bid, it showed that Reliance was eyeing global expansion. The company, owned by Asia's richest man, Mukesh Ambani, this year acquired British luxury golf club and hotel Stoke Park for $76m. Since the purchase, Ambani has traveled back and forth between Mumbai and London.
Ambani's reported interest in BT comes as the British telco has seen years of decline. Its stock has fallen 53 percent in the last five years, to an 11-year low.
But the low share price and a potentially lucrative fiber-optic rollout has led some to believe that BT is undervalued. Among them is telecoms tycoon Patrick Drahi, who acquired a 12.1 percent stake in the company in June.
The billionaire Altice founder has signaled that he seeks a bigger stake, but promised regulators that he would not acquire any more stock until December 11 or later. At the same time, the second largest shareholder, Deutsche Telekom, has suggested it may sell its 12.06 percent stake.
Shares in BT jumped by more than 9.5 percent following news of the potential acquisition.