The US Department of Defense has awarded Intel's new foundry business a contract to help boost domestic chip supplies.
The company will provide commercial foundry services in the first phase of the DoD's multi-phase Rapid Assured Microelectronics Prototypes - Commercial (RAMP-C) program. Its not known how much of the $100 million RAMP-C Phase I Intel Foundry Services won.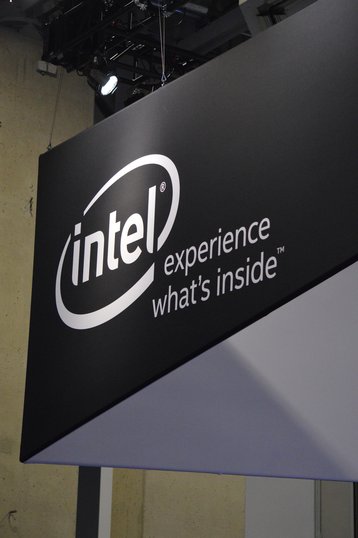 After years of declining market share and technological stagnation, Intel in March said that it would get into the foundry business, investing $20bn in new semiconductor manufacturing fabs.
With more and more advanced chip manufacturing shifting overseas, particularly to Taiwan's TSMC, the DoD launched RAMP-C as part of an effort to increase domestic production.
"One of the most profound lessons of the past year is the strategic importance of semiconductors, and the value to the United States of having a strong domestic semiconductor industry," Intel CEO Pat Gelsinger said, referencing the ongoing semiconductor shortage.
"Intel is the sole American company both designing and manufacturing logic semiconductors at the leading edge of technology," he added. Rival GlobalFoundries operates multiple US fabs, and has close ties to the US military-industrial complex, but no longer develops 'leading edge' gear.
Gelsinger added: "When we launched Intel Foundry Services earlier this year, we were excited to have the opportunity to make our capabilities available to a wider range of partners, including in the US government, and it is great to see that potential being fulfilled through programs like RAMP-C."
Earlier this year, it was revealed that IFS will manufacture Qualcomm chips, and package AWS chiplets - but both orders are thought to be very small, trial partnerships. It is not clear if the new business, which is also considering a $20bn European expansion, has any major customers.
Under RAMP-C, IFS will work with IBM, Cadence, Synopsys, and others, to develop and fabricate test chips on Intel 18A, Intel's most advanced process technology.
Intel 18A will be the company's second-gen Angstrom-class process node and won't be available until early 2025, previous announcements said.