Digital Realty is to retire the Interxion brand later this year.
Founded in 1998 in the Netherlands, Interxion was acquired by Digital Realty in March 2020. Since then Digital Realty has kept the Interxion name in its European operation, as part of the moniker "Interxion: A Digital Realty Company".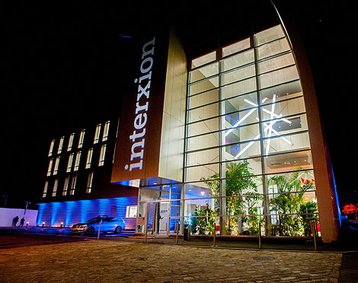 However, Digital now plans to rebrand its Interxion facilities under the core Digital Realty name, bringing them in line with its operations across Asia Pacific and North America.
"Throughout 2022 we're focusing on becoming a unified global company, helping to simplify and drive forward an even more collaborative and customer-focused business that retains that important local presence and expertise for customers across all countries we operate in," the company said on its updated 'about' page. "We will begin to rebrand Interxion to Digital Realty, with the main activities ramping up in September 2022 as we continue to unite under our new purpose which is: To bring companies and data together, in bold new ways, to power the innovation determining our future."
Interxion was founded as European Telecom Exchange BV in 1998 by Bart van den Dries, before being renamed Interxion later that year. The company completed its IPO on the New York Stock Exchange on 28 January 2011.
Interxion was due to merge with rival European data center firm Telecity in 2015, before Equinix gazumped the deal and took over UK-based Telecity.
In response, Equinix's rival Digital Realty announced it was acquiring Interxion in an $8.4 billion deal in October 2019. The deal closed the following year; at the time Interxion had 53 data centers with a total of 290MW in 13 metro areas across Europe.
With Digital's backing, Interxion has continued to open facilities across Europe – most recently announcing a new facility in Madrid, Spain, and breaking ground on another in Brussels, Belgium.
Interxion has also expanded through acquisition, acquiring smaller regional firms including Greece's Lamda Hellix, and Nigeria's Medallion, as well as a 70 percent controlling stake in Kenya's icolo.io. However, these have not adopted the Interxion brand. Lamda Hellix has been branded as "Lamda Hellix: A Digital Realty Company" since the takeover, while the African operators don't have Digital or Interxion branding.
Whether Digital Realty also plans to brand its Lamda Hellix, icolo, and Medallion units, as well as its Ascenty joint venture in Latin America in the future is unclear.
Update: Lamda Hellix has announced it will be rebranded to Digital Realty.