Interxion is to build a data center in Barcelona, Spain.
The Digital Realty company this week announced its entry into the Barcelona market with the acquisition of a land parcel that it intends to develop into a data center campus.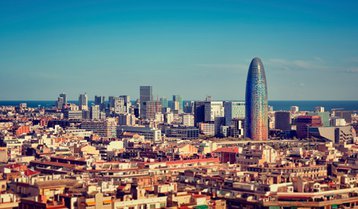 Located in the northeast of Barcelona in the municipality of Sant Adrià de Besòs, the land parcel has the capacity to house 15MW of total installed IT power. Construction of the first facility, known as BCN1, is expected to commence in 2022 with completion anticipated in 2024.
Jan-Pieter Anten, joint managing director EMEA at Interxion, said: "The Mediterranean has established itself as one of the main points of interconnectivity between Europe and the rest of the world through its highly connected network of subsea cables. This move represents a critical step forward in expanding PlatformDIGITAL coverage, further supporting our customers in deploying their critical services around the world as the need for data-driven services continues to ramp up globally."
Robert Assink, managing director, Interxion Spain, added: "Our planned BCN1 data center and connectivity hub further strengthens the position of Spain as the primary Southern Europe digital hub."
The company currently operates three data centers in Spain, all in the capital city Madrid. A fourth facility is also in development in the city that will offer 35,000 sqm (376,700 sq ft) of colo space and 34MW of capacity.
2022 has seen Interxion break ground on a new facility in Brussels, Belgium, and complete the first building on a new campus in Paris, France.
Merlin, Renta Corporación, and EdgeConneX are currently developing facilities in Barcelona.