DataBank has completed its expansion of the MC13 data center in Lenexa, Kansas.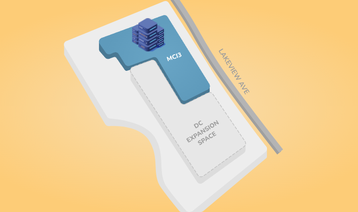 The company has added 17,000 sq ft (1,580 sqm) and 1.8MW to its MC13 facility, bringing the data center's total build-out to 42,000 sq ft (3,900 sqm) and 4.6MW of IT capacity.
DataBank first announced plans to expand the data center in October 2021. The expansion was split across data halls 2 and 3 at the facility, with 9,300 sq ft (863 sqm) in Data Hall 2, and 8,050 sq ft (748 sqm) in Data Hall 3.
MC13, also known as KC3, was first announced in 2018 and is located at 11200 Lakeview Avenue in the Lenexa Suburb. The company has a second campus in Kansas City, the Pine Ridge Data Center which offers 2MW of capacity across 11,510 sq ft (1070 sqm).
DataBank, after raising over $750 million in secure revenue notes in 2021, began a series of expansions. The company began raising funds again in 2023 for further developments.
In February of this year, the company was seeking $715 million in asset-backed securities to continue expanding its footprint. This was the company's third securitization offering since 2021.
Just two months later, DataBank secured another $325 million. Led by TD Securities, the facility includes a $175 million, five-year Term Loan; a $125m Delayed Draw Term Loan; and a $50m revolving credit line. In May, DataBank broke ground on a new data center in Atlanta, Georgia with the potential to expand to 40MW, and completed its expansion of SAN1, adding 40,000 square feet (3,700 sqm) to the facility.
DataBank currently operates 74 data centers across North America, the United Kingdom, and France. Across those facilities, the company has a total of 378MW of IT capacity.