DataBank is raising $715 million from the asset-backed securities (ABS) market to expand its data center footprint.
Update: DataBank confirmed it has successfully issued $715 million of secured notes in its third securitization offering since 2021. The money will be used to pay down previously issued floating rate debt, reducing cash interest expense, as well as providing liquidity to DataBank's balance sheet.
"This securitization reflects the tremendous value of our data center portfolio and the quality, stable earnings they generate," said Kevin Ooley, DataBank's president & CFO. "Continued demand from investors is a clear endorsement of our strategy to develop the largest geographic footprint of multi-tenant edge colocation data centers in the US, and our ability to acquire, integrate, and execute profitably across the entire portfolio."
Original story continues:
Details of the financing have been published in a pre-sale report by Kroll Bond Rating Agency. DataBank Issuer, LLC and DataBank Co-Issuer, LLC represent the issuer and co-issuer for the deal. The company is being advised solely by Deutsche Bank Securities and is a joint book runner on the transaction.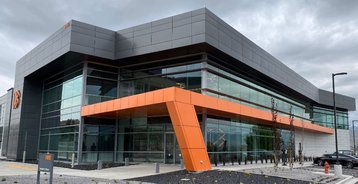 DataBank is a colocation provider which currently has some 65 data centers across more than 27 markets.
The funds will be secured by leasehold interests in 15 multi-customer enterprise data centers, accounting for 49.3 percent of the transaction's net operating income. The rest will be based on fee simple ownership interests on 14 properties owned by DataBank, accounting for another 48.6 percent. One data center in Atlanta accounts for the remaining 2.1 percent.
The deal, dubbed DataBank Series 2023-1, will employ a turbo principal amortization mechanism after the repayment date, currently listed as 25 February 2028. The final maturity date is set for 25 Feb 2053. The company will also, if the deal's three-month average debt service coverage drops below 1.35x, have the full amount of excess cash depositing into a cash trap reserve until conditions are corrected.
In 2021, DataBank took out another asset-backed loan of $1.09 bn, a debt that is due to be repaid in Q3 of 2026.
In June 2022, DataBank announced a significant recapitalization in which Swiss Lift Asset Management AG and EDF Invest would be acquiring 27 percent of DataBank from DigitalBridge for around $1.2bn in cash from existing investors, including Digital Bridge. This increased to $1.5bn after Northleaf Capital Partners and Ardian joined the round, increasing the ownership to 35 percent.
The company received further investment in October 2022, when the Investment Management Corporation of Ontario (OMCO) announced its intention to invest a further $450m in DataBank, as part of the recapitalization.