US colocation provider DataBank has secured a new $325 million credit facility to further fund its expansion plans.
Led by TD Securities, the facility includes a $175 million, five-year Term Loan; a $125m Delayed Draw Term Loan; and a $50m revolving credit line.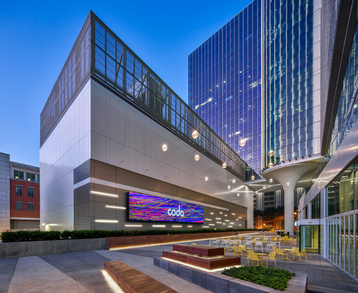 The company said the financing will be used for general working capital and success-based CapEx expenditures related to the company's deployment of new and expanded data center capacity at its campuses in Salt Lake City, Denver, Atlanta, and New York.
"This additional financing allows DataBank to fully implement its aggressive expansion roadmap," said Kevin Ooley, DataBank president & CFO. "Our ability to swiftly complete this transaction reflects both investors' confidence in our Edge strategy as well as DataBank's proven ability to execute on its business plans."
The new financing follows a $715m asset-backed securities (ABS) issuance in February. That money will be used to pay down previously issued debt and provide liquidity to DataBank's balance sheet for investment in new data center capacity at its existing data center campuses in Salt Lake City, Denver, Atlanta, and New York.
In 2021, DataBank took out another asset-backed loan of $1.09 billion, a debt that is due to be repaid in Q3 of 2026.
In June 2022, DataBank announced a significant recapitalization in which Swiss Lift Asset Management AG and EDF Invest would be acquiring 27 percent of DataBank from DigitalBridge for around $1.2bn in cash from existing investors, including Digital Bridge. This increased to $1.5bn after Northleaf Capital Partners and Ardian joined the round, increasing the ownership to 35 percent.
The company received further investment in October 2022, when the Investment Management Corporation of Ontario (OMCO) announced its intention to invest a further $450m in DataBank, as part of the recapitalization.