CyrusOne has signed a new power purchase agreement (PPA) for wind and solar power in Texas.
The company this week said it would purchase solar and wind power delivered to the electricity grid as part of an expansion of the company's ongoing business relationship with Gexa Energy, LP, a subsidiary of NextEra Energy Resources.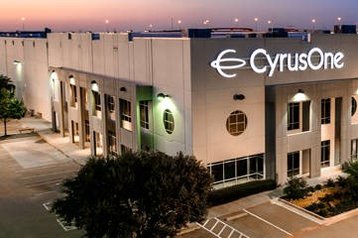 The purchase includes a solar offtake of 30MW (~75,000 MWh) and wind offtake comprising 10MW (~33,000 Mwh); resulting in approximately 85 percent of CyrusOne's ERCOT deregulated load in North Texas being supplied by renewable energy sources by the end of 2023.
"CyrusOne's collaboration with Gexa Energy helps solidify our presence in Texas as a leader in renewable energy solutions," said Todd Masters, Director of Power and Energy at CyrusOne. "This purchase is another important step in our transition to 100 percent sustainable power through deregulated markets."
These purchases will help power CyrusOne's North Texas data centers, including Carrolton, Allen, and Lewisville. Energy Edge advised CyrusOne on the transaction and helped locate and secure the two complementary assets.
"Gexa Energy is proud to work with CyrusOne on this innovative retail and renewables structure, tailored to achieve their sustainability goals," said Brian Landrum, President of Gexa Energy. "Incorporating new renewable assets as part of a retail electric supply agreement provides the benefit of a long-term renewable transaction without the complications and risk of a traditional PPA."
"We have been working with CyrusOne since 2020 and we appreciate their confidence in our team to help them achieve their clean energy goals," added Larry Kalbac, Senior Solutions Executive for Gexa Energy.
CyrusOne has committed to procuring 100 percent renewable energy in Texas. The company recently announced it has achieved 100 percent renewable energy at its Dallas headquarters and added the site to its existing net water positive building portfolio. In Europe the company was a founding member of the Climate Neutral Data Centre Pact, and aims to make its European data centers climate-neutral by 2030.
In January 2021, CyrusOne purchased 67MW of renewable energy from Enel Green Power's 284 MW Azure Sky solar + storage project located in Haskell County, Texas.
NextEra has previously signed PPAs with Element Critical to supply its Texas facilities with renewable energy. Cyxtera signed NextEra as its preferred supplier of renewable energy, with NextEra also investing in the data center firm. NextEra and its subsidiaries have also previously been part of PPA deals with Facebook (now Meta) and Google in Tennessee, Iowa, New Mexico, and Oklahoma.