Element Critical has partnered with NextEra Energy to supply its Texas data centers with renewable energy.
The data center firm this week said it has entered into a Power Purchase Agreement (PPA) with a subsidiary of NextEra Energy Resources to deliver green power from an ERCOT-connected, Texas-based wind farm to its Houston and Austin data centers.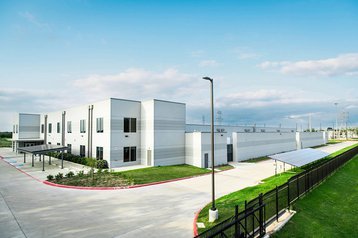 "NextEra Energy Resources has been pivotal in advising our teams and accelerating our renewable energy initiatives," said Ken Parent, CEO of Element Critical. "We are excited to announce this first initiative as part of our goal to have 100 percent carbon offsets in place across our entire data center portfolio by 2025. Yet, our corporate commitment extends beyond PPAs, as our ultimate goal is to directly procure and generate 100 percent zero-carbon energy through a combination of on-site generation projects and direct utility provisioned 100 percent green energy by 2030."
Last year Cyxtera signed NextEra as its preferred supplier of renewable energy, with NextEra also investing in the data center firm. NextEra and its subsidiaries have also previously been part of PPA deals with Facebook (now Meta) and Google in Tennessee, Iowa, New Mexico, and Oklahoma.
"Our enterprise customers are seeking to improve their sustainability performance, incorporating broader environmental concerns into their provider partnerships and purchasing decisions," shares Shane Menking, COO of Element Critical. "Element Critical is now armed with a partner that will accelerate sustainability integration and create social value across our operations. Resolute environmental commitments are the future for our industry, and ultimately we are excited to be a part of creating a sustainable digital transformational journey for our customers."
Element acquired the Houston facility from Skybox Datacenters in March 2021, and has broken ground on two new 5MW dedicated data halls. It bought the 62,000 sq ft Austin facility from Vxchnge in September, and plans to add 6MW over the next two years.
Element Critical has four other data centers; one in Sunnyvale, California, two in Chicago, Illinois, and another in Tyson's Corner, Virginia.