Skybox Datacenters this week announced plans to build a data center in Elk Grove, Illinois. Meanwhile, the company is selling its Houston One facility in Texas to Element Critical.
The Dallas-based data center firm is partnering with logistics real estate firm Prologis for the Skybox Chicago I facility. The data center will be a 30MW, 189,000 sq ft (17,600 sq m) facility located in Elk Grove Village. The site is the company's first project outside of Texas.
"Skybox is thrilled to work with a powerhouse like Prologis," Rob Morris, CEO of Skybox Datacenters told DCF. "Our partnership will bring together two very important roles: Skybox will provide leading data center development and leasing expertise while Prologis will bring substantial holdings."
"We are excited to see this partnership elevate data center sector standards with best-in-class real estate and data center collaboration in a booming market like Elk Grove," he added.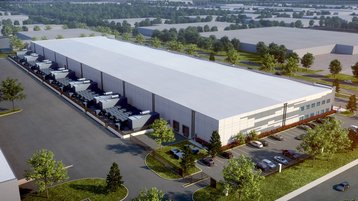 The Prologis-owned site is currently home to an empty warehouse that was built in 2005 and has been vacant since 2020. Prologis is a supply chain-focused warehouse REIT, best known for owning most of Amazon's e-commerce warehouses.
The two companies last month put forward a $13.7 million plan to Elk Grove Village trustees to convert an empty warehouse into a data center and have been granted a 6B Tax Break, which offers real estate tax incentives for the development of new industrial facilities, the rehabilitation of existing industrial structures, and the industrial re-utilization of abandoned buildings.
In an announcement of the partnership, the collaboration will focus on 'key assets in Chicago and primary data center markets' to deliver just-in-time capacity for hyperscale, colocation, and enterprise customers. "With access to hundreds of assets in Elk Grove Village alone, Skybox and Prologis present users with unparalleled scale and a proven roadmap for future growth and opportunity," reads the release.
FEATURE: Why land in Chicago is seeing a bidding war between data centers and retail warehouses
Element Critical buys Skybox's Houston One facility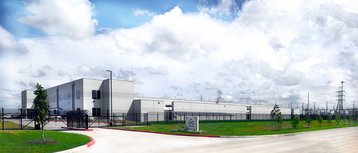 This week also saw Skybox sell its Houson One facility in Texas to colocation provider Element Critical. Terms of the deal were not disclosed.
"Texas is a strategic market for Element Critical, and we are excited to have acquired a facility in the Houston Energy corridor where we can apply our hands-on operational expertise," said Ken Parent, CEO of Element Critical. "The Skybox team will continue to play an important role in supporting Element Critical in many key aspects of the project, particularly as they relate to serving the impressive tenant roster they have developed."
The 26MW, N+1 and 2N designed facility has an electric service identifier (ESID) Primary Meter Program, which through dedicated primary transformers allows wholesale customers to select power from the supplier of their choice. The 98,248 sq ft building also features a concrete roof built to withstand 190+ mph winds
"This dynamic collaboration between Element Critical, Skybox Datacenters and the world-class customers at Houston One will enable new opportunities for growth, digital infrastructure optimization, and high-performance computing while also maintaining strong operational and development capacities moving forward," said Rob Morris, CEO of Skybox Datacenters. "Our team is eager to support the Element Critical team to continue to offer the best data center solution in the Houston metroplex and to grow the campus as new opportunities develop."
Founded in 2014, Element Critical has four other data centers; one in Sunnyvale, California, two in Chicago, Illinois, and another in Tyson's Corner, Virginia.