A number of major data center companies have confirmed that they were able to maintain uptime during the worst of Storm Uri, which led to rolling power outages across Texas.
Evoque, Equinix, Digital Realty, DataBank, Skybox Datacenters, FiberTown, TierPoint, Netrality, and QTS all said that they were able to switch to generators when needed, and run off the grid when it was available. "Aligned had zero impact and moved to generators when needed to protect our customers," CEO Andrew Schaap told DCD.
Preparation is key to surviving unpredictable events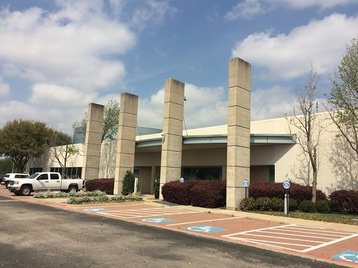 "Evoque has a standard winter weather preparedness process, using a pre-planned checklist, at our Allen and Dallas data centers," Drew Leonard, VP/Strategy at Evoque Data Center Solutions, told DCD.
"We implemented, and are carefully following, Evoque's emergency preparedness checklist to help keep our customers and employees safe, our facilities secure, and our communications consistent. Generator fuel tanks and make-up water tanks (HVAC) have been topped off and each center has multiple days of fuel on-site.
"We have had no loss of power, and our clients have had consistent access to their corporate-critical data, applications, and workloads.
"In addition, as a commitment to the communities we serve, we chose to power our Allen data center by generator for 15 hours, returning multiple megawatts of power back to the grid. Our clients saw no interruption in uptime during that time."
The storm did cause some outages, however, bringing down Austin's city data center for several hours. Data centers used by Greyhound, Availity, Cali Medical Association, and others did suffer issues, but it is not yet known which providers they used. Semiconductor manufacturers were also forced to shut.
Millions of Texans have been left without power during a brutal storm, as a deregulated and underfunded grid crumbled under the pressure. While some have tried to blame a drop in wind power supply, the vast majority of power loss came from the natural gas industry.
This article has been updated as more data centers confirmed they maintained uptime