The case against a Maersk ship captain accused of causing damage to the Australia Singapore Cable (ASC) back in 2021 has been discontinued.
The Maersk Surabaya was behind the August 2021 submarine cable break, which caused about AU$1.5 million (US$1m) in damages.
The incident led to the arrest of the ship captain for allegedly engaging in negligent conduct as the Master of a maritime vessel after they were accused of anchor-dragging.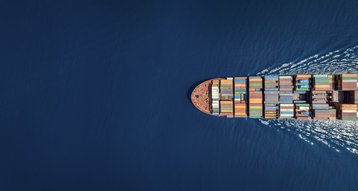 It appears that no further action will be taken, however, as local publication ITNews revealed the case to be closed, with the case file number disappearing.
"The CDPP [Commonwealth Director of Public Prosecutions] discontinued the prosecution after having applied the Prosecution Policy of the Commonwealth," a spokesperson for the Australian Federal Police told ITNews, without providing details for the case being cut.
At the time of the captain's arrest, it was thought to be the first time someone has been charged under section 37 of schedule 3A of the Telecommunications Act 1997. If the case had pushed ahead and the captain was found guilty, he could have been sentenced to up to three years in prison and hit with an AU$40,000 ($26,600) fine.
It is believed that the Maersk Surabaya was anchored approximately 500m from the protection zone, and dragged its anchor through the area during high winds, breaking the cable in multiple places.
SubCom helped Vocus to repair the cable, with the ship CS Reliance deployed after four days. Another four days later, it had spliced the south end of the break and laid new cable to the north. But bad weather forced the ship to anchor and wait out the storm, before finally fixing the cable on 13 August.
The 4,600km ASC connects Australia to Christmas Island, Jakarta, and Singapore. While the break caused some increased latency, the company was able to reroute traffic so that there were no major outages.
Vocus recently completed a 1,000km subsea cable extension in Nothern Australia. The new cable links ASC with the existing North-West Cable System which runs from Darwin to Port Hedland. First announced in 2021, the company began laying in March this year.