Construction has been paused at Meta's data center in Sarpy County, Nebraska after racist graffiti was found on the site twice in the past week, The World-Herald reports.
The facility is being built by primary contractor Turner Construction.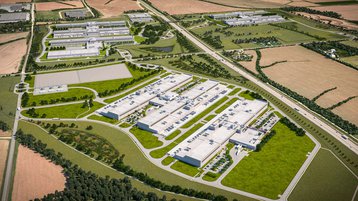 Turner shut down work on Meta/Facebook's Iowa data center after a noose was found at the construction site, on the 2020 anniversary of the end of slavery in the United States.
A few months later, Turner paused work on Meta's Ohio facility following the discovery of racist graffiti, and on a Microsoft Iowa data center when a racist song was played over the radio.
In October 2021, the US Equal Employment Opportunity Commission filed a lawsuit against the Whiting-Turner Contracting Company, alleging it violated federal civil rights laws by subjecting Black laborers to "a racially hostile work environment" and then fired some of them after they complained about the harassment. The lawsuit focuses on work at a Google data center in Clarksville, Tennessee.
Contractor Mortenson Construction also faced similar incidents. Another noose was found at Meta's Eagle Mountain, Utah, data center - causing the company to shut down construction. It had shut the site down two times last year for racist graffiti.
Turner Construction said that the most recent racist incident "did not meet our clear expectation for maintaining a respectful environment that is free of racism and hate."
Meta said that it had "zero tolerance for any racist acts," and was working with the contractor to find out who was responsible.
More in Workforce & Skills
More in Construction & Site Selection