Valterra Partners and fifteenfortyseven Critical Systems Realty (1547 CSR)-owned ColoHouse has acquired Steadfast, a cloud, bare metal, and data center provider in the US Midwest.
The acquisition includes operations at three colocation data center locations; 725 S. Wells and 350 E. Cermak in Chicago, Illinois, and Steadfast's location in the Iron Mountain building in Edison, New Jersey.
"2021 was a busy year for ColoHouse. We are delighted to bring Paul Voswinkel and his team at Steadfast on board to reinforce an already powerful, robust IT platform across a diverse geographic footprint," said Paul Bint, CEO of ColoHouse. "Steadfast brings solid and complete cloud solution offerings to the ColoHouse portfolio, further enriching an already strong cloud portfolio."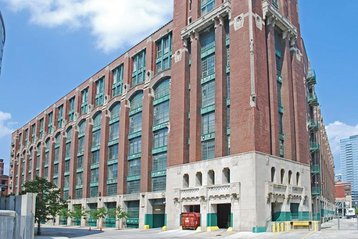 Steadfast opened its facility at 725 S. Wells Street in 2010. 1547 owns the nine-story, 60,000 sq ft (5,500 sqm), 5MW data center alongside Harrison Street.
The Digital Realty-owned 350 E. Cermak is a carrier hotel totaling 1.1 million square feet (102,000 sqm) of space and more than 100MW of capacity; the facility was built in 1912 as the headquarters for RR Donnelley printing and converted to a data center around 1999. In 2010 it was listed by DCK as the largest data center in the world. Steadfast offers 16,000 sq ft (1,500 sqm) and 1.2MW of power at the site.
"What ColoHouse is building is truly something no other company is doing in our space" added Paul Voswinkel, CFO and interim-CEO of Steadfast. "ColoHouse is bringing together best in breed digital infrastructure solutions to create a single IT provider that can deliver complete enterprise solutions. The Steadfast team, paired with the ColoHouse group, will be the most talented team in the industry specializing in products across the IT stack."
In June, ColoHouse was acquired by Valterra Partners LLC and 1547 Critical Systems Realty LLC. ColoHouse subsequently acquired managed cloud services provider Lume Cloud, followed by Quonix Group and its Data102 and Turnkey Internet units. ColoHouse said it will continue to execute integrations of Lume Cloud, Data102, Quonix, Turnkey Internet, and Steadfast throughout 2022.
Last year CIM Group sold a portfolio four US data centers it owned alongside 1547 – including the 725 S. Wells St. facility – to a new JV between investment firm Harrison Street Real Estate Capital and 1547.
"Over the last year ColoHouse has increased its retail space from two flagship data center locations to nine data center locations offering colocation footprints from half cabinets to multi-megawatt data center halls," said John Bonczek, Chief Revenue Officer for ColoHouse and 1547. The acquisition of Steadfast further solidifies 1547 and ColoHouse partnership and presence in Chicago and the Midwest. Through the acquisition of Steadfast's colocation space in 725 S. Wells, ColoHouse will be launching its second retail colocation location in a 1547 building."